"Sesame Street" is teaming up with CNN to host a town hall addressing racism; following the May 25 murder of Black Minnesota resident George Floyd at the hands of Minneapolis police, which has since triggered protests against systemic racism around the globe.
The 60-minute special is called, "Coming Together: Standing Up to Racism. A CNN/Sesame Street Town Hall for Kids and Families," and the town hall will touch on current issues such as racism, the recent nationwide anti-racism protests, embracing diversity and it will also provide lessons to children on being more empathetic and understanding.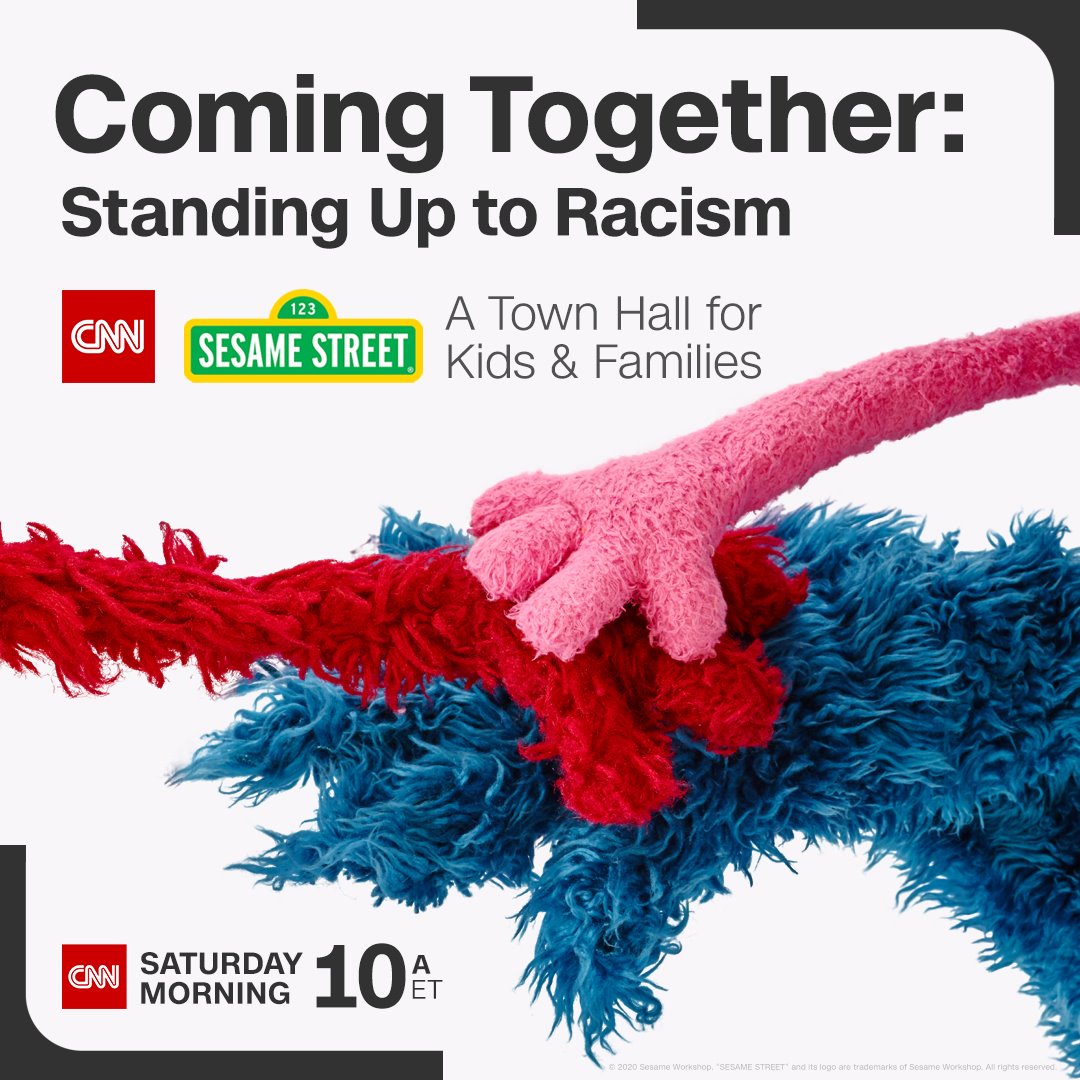 The legendary Big Bird, with CNN commentator Van Jones and CNN anchor Erica Hill, along with other lovable "Sesame Street" characters such as Elmo, Abby Cadabby and Rosita, will join experts as they answer questions submitted by families across the country.
The town hall comes almost two weeks after George Floyd's murder. A Minneapolis police officer was filmed kneeling on Floyd's neck for almost nine minutes, ignoring his pleas that he couldn't breathe. Four officers were immediately fired for killing Floyd and the former officer who was seen kneeling on his neck, along with the others, have been charged with murder and manslaughter. In the days following Floyd's death, protests against police brutality and systemic racism have spread across America and the entire world.
— Sesame Street (@sesamestreet) June 1, 2020
On June 1, "Sesame Street" released a statement on Twitter, condemning racism in support of the Black community. It read: "Racism has no place on our Street — or on any street. Sesame Street was built on diversity, inclusion and especially kindness. Today and every day we stand together with our Black colleagues, partners, collaborators and the entire Black community. We stand with our friends around the globe to speak out against racism, to promote understanding and to create a world that is smarter, stronger and kinder."
In April 2020, CNN teamed up with "Sesame Street" for a town hall that addressed the coronavirus pandemic, and now "Sesame Street" and CNN reunite to address racism, which is far deadlier to Black people than COVID-19 could ever be. The "Coming Together" town hall airs Saturday, June 6 at 10 a.m. ET on CNN.