Christophe Kyle is proudly supporting a local Black-owned business and writing phenomenal reviews that are going viral with thousands of positive comments throughout social media. And it doesn't really matter that the owner of Ava's Kitchen just so happens to be his 18-month-old daughter. 
"So I tried to support another Black Owned Business for lunch today. It's called Ava's Kitchen, just opened end of April," Kyle started off his review on Instagram.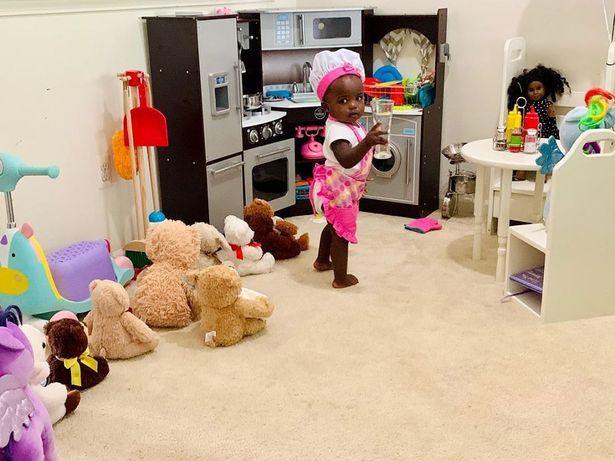 He continued: 
"It's a very clean establishment, but whewww let me tell you about this owner.
"First off, I asked why there are balloons on my chair, and it's not my birthday? She talm'bout, mind yah business; those are Mommy's.
"I been waiting on my order to get done for 45 minutes, and I'm the only customer here. She was making good progress at first, then she stopped for 20 minutes to go watch PAW Patrol.
"Overall the customer service could be better, but the cook is a cutie; so I'll give her another chance. Let's not give up on Black businesses so fast after one mistake."
News outlets all over the world are sharing Kyle's adorable video with an important message at the end. Some of the positive comments that the video has garnered include: 
"Can I please get a reservation for 8pm?" one comment read. 
Another IG user noticed that Ava's kitchen equipment is unquestionably high-end. "Ava's got a more friggin' high end kitchen than me!" 
"Love it!!!! Hugs from Portugal 💝"
"Alexa play, "On The Come Up" By Big Sean produced by MikeWilMadeIt"
This is definitely one where you want to continue to read all of the comments because coupled with Ava and her dad, this is the feelgood that we all needed to see right now. Fast-forward a few years, and it would not surprise us if we saw Ava on MasterChef Jr.!