NBA icon LeBron James is known as the best player of this generation and is one of the greatest NBA players of all time. Nicknamed 'King James' for his dominance over the court, LeBron joined the NBA directly out of high school in 2003 and has spent most of his legendary career reigning as the best player in the world. Standing at 6'9″ and weighing over 250 pounds, James' size and sheer athleticism, combined with his unbelievable skill, talent and versatility allow him to overwhelm his opponents on both ends of the floor at any position. To this day, at the age of 35, James shows no signs of slowing down.
LeBron James has played in a remarkable eight consecutive NBA Finals and is a three-time NBA champion, winning two titles on the Miami Heat alongside his teammate, former NBA star Dwyane Wade. He won another title with the Cleveland Cavaliers; defeating the Golden State Warriors in seven games after the Cavaliers were down three games to one, a feat that has not been done in the NBA Finals before or since.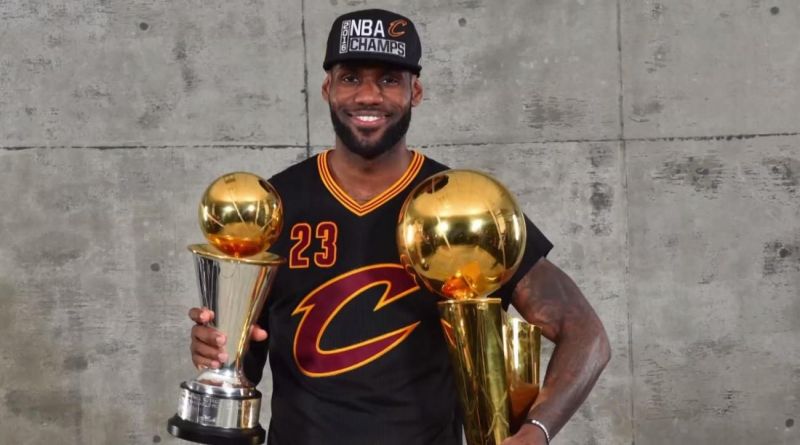 LeBron James' accomplishments include but are not limited to: Three-time NBA Finals MVP, a four-time NBA MVP, a 16-time NBA All-Star, a five-time NBA All-Defensive First Team member, and a two-time Olympic Gold medalist with the famed "Redeem Team."
Outside of basketball, LeBron James has been a tireless advocate for children's education and in 2018, James opened his I Promise School in his hometown of Akron, Ohio to provide at-risk children with educational support and resources. James is certainly just as great off the court as he is on it and his family can definitely attest to that. Who are they? Well, here are five questions and answers about LeBron's wife and kids.
1. How many kids does LeBron James have?
LeBron James has three kids with his high school sweetheart Savannah James. They are: 15-year-old LeBron "Bronny" James Jr., 12-year-old Bryce Maximus and 5-year-old Zhuri James.
2. Who is Savannah James?
Savannah James is LeBron's wife and mother of their three children, Bronny, Bryce and Zhuri James. Savannah and LeBron first started dating in high school, got engaged in 2011, and have been happily married since 2013. Savannah James is a businesswoman and a philanthropist. She works extensively with LeBron's charity, The LeBron James Family Foundation and in 2019, Savannah launched "Women of the Future," a mentorship program for high school girls in Akron, Ohio.
3. Who is LeBron James Jr?
LeBron "Bronny" James Jr. is LeBron James' eldest son. Bronny is a talented basketball player in his own right and currently plays guard for Sierra Canyon High School in California. Though he is only a high school freshman, he has plenty of potential and even NBA Hall of Famer Magic Johnson says that Bronny has a chance to be "just as good as his dad or a little better."
https://www.instagram.com/p/B3nrJ0lBPPX/
4. Are any of LeBron's kids following in his footsteps?
Yes. Not only Bronny, but LeBron's second son Bryce James also takes up basketball like his father. LeBron even says that both his sons are better jump shooters than him.
Yes he is!! Sniper 🔥🔥🔥🔥🔥 #BryceMaximus https://t.co/UvRZ6wAdx5

— LeBron James (@KingJames) September 26, 2019
5. Who is Zhuri James?
Zhuri James is LeBron's youngest child. She is known for stealing the show in all the James family TikTok videos and has her own YouTube channel "All Things Zhuri," where she participates in varied activities alongside her family members. Her esteemed father even guest-starred on an episode, where they made peanut-butter snacks together.