The rumors are clearly not true! Lil Fizz gave his girlfriend, Apryl Jones, a surprise birthday party this past weekend at a Japanese restaurant in Los Angeles. Both of Apryl's kids, Megaa and A'mei, were present along with Fizz's son, Kameron, for the party.
Apryl was taken by complete surprise as attendees screamed "Happy Birthday" the moment they saw her in the door. "You did this?" Apryl asked Fizz. Yes, he did!
Lil Fizz surprised his girlfriend after a week of rumors that included everything from Apryl cheating on her boyfriend with FBGBabyGoat to the celebrity mom losing custody of her kids to the children's father, Omarion. All appears to be well in the Apryl-Fizz household, though, as all three of the kids wore matching Gucci shirts to the party this past weekend.
Apryl Jones and Lil Fizz have faced much criticism since news of them as a couple spread a few months back. Many criticized the Love and Hip Hop: Hollywood stars for having an intimate relationship because of Lil Fizz's relationship with Omarion. Paris was particularly vocal about her disapproval of Apryl and Fizz as a couple. Apryl, however, was sure to declare that her life was her own. Her relationship with Fizz was not up for debate.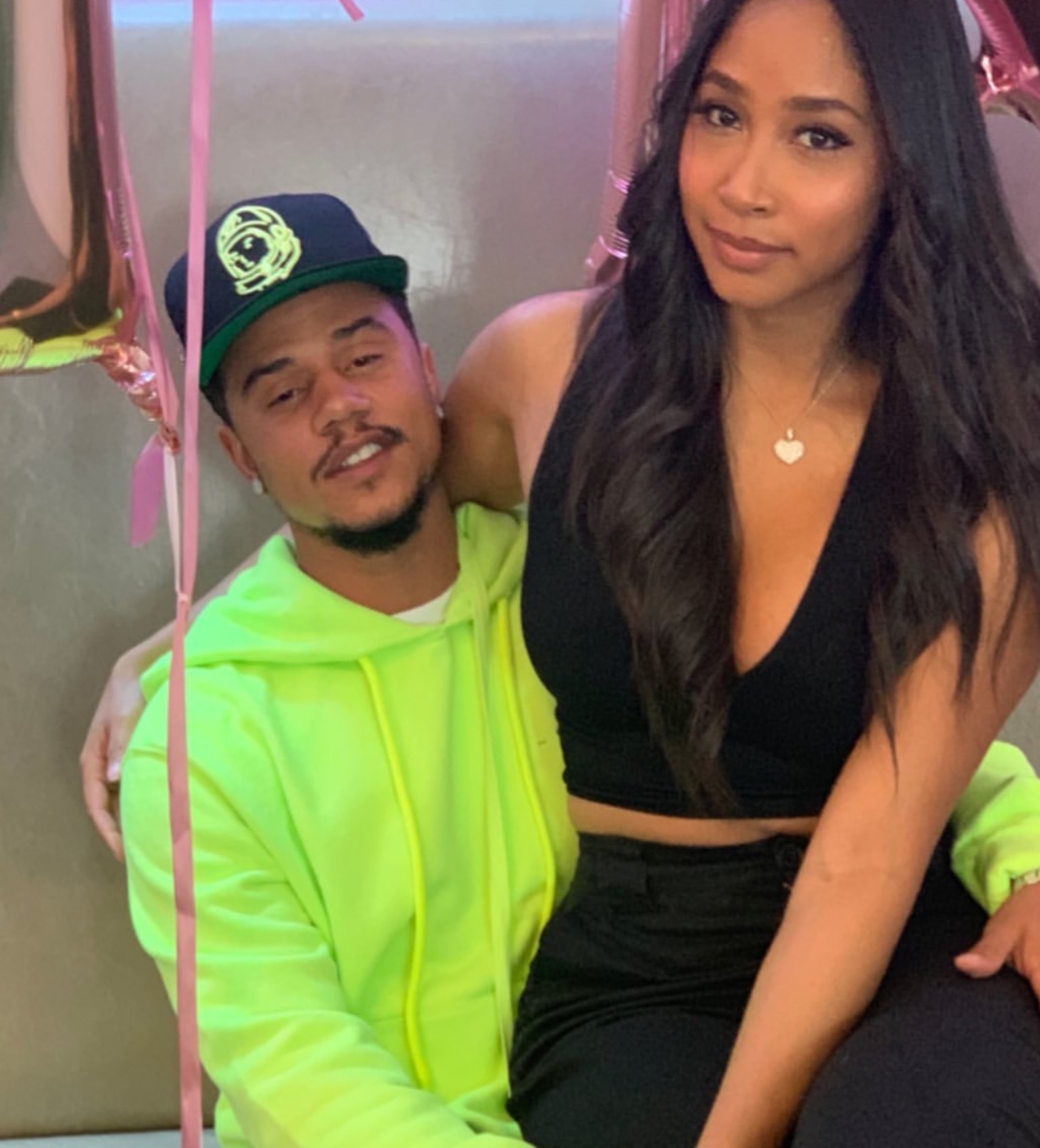 Omarion spoke on the matter of Apryl and Lil Fizz's relationship during a recent interview with VladTV. "She's still the mother of my children," Omarion said. "When something affects her, it affects my kids, and that affects me. That affects me: my kids," he explained. "But what she does … Live your life," the celebrity father concluded.
There was a bit of talk of Omarion winning sole custody of Megaa and A'mei. This past weekend's party, however, laid that speculation to rest. Stay tuned for more Love and Hip Hop: Hollywood news!
Photo: Apryl Jones/Instagram