Ray J did not leave his pregnant wife, Princess Love, stranded with their daughter, Melody Love, in Las Vegas. The celebrity father took to Instagram on Thursday (November 21) to clear the air after Princess blasted him on social media for allegedly abandoning his family.
The confusion began on Sunday after the Soul Train Music Awards. Ray J posted a picture of him with his family at the ceremony with the caption, "Thank you @bet." Princess Love commented underneath the post by telling Ray J and the world that she was in no mood for the family image her husband was trying to present.
"[You] left me and Melody stranded in Vegas and blocked me from calling," Princess shared. "Now you wanna post family photos," she added before writing, "#ByeUgly."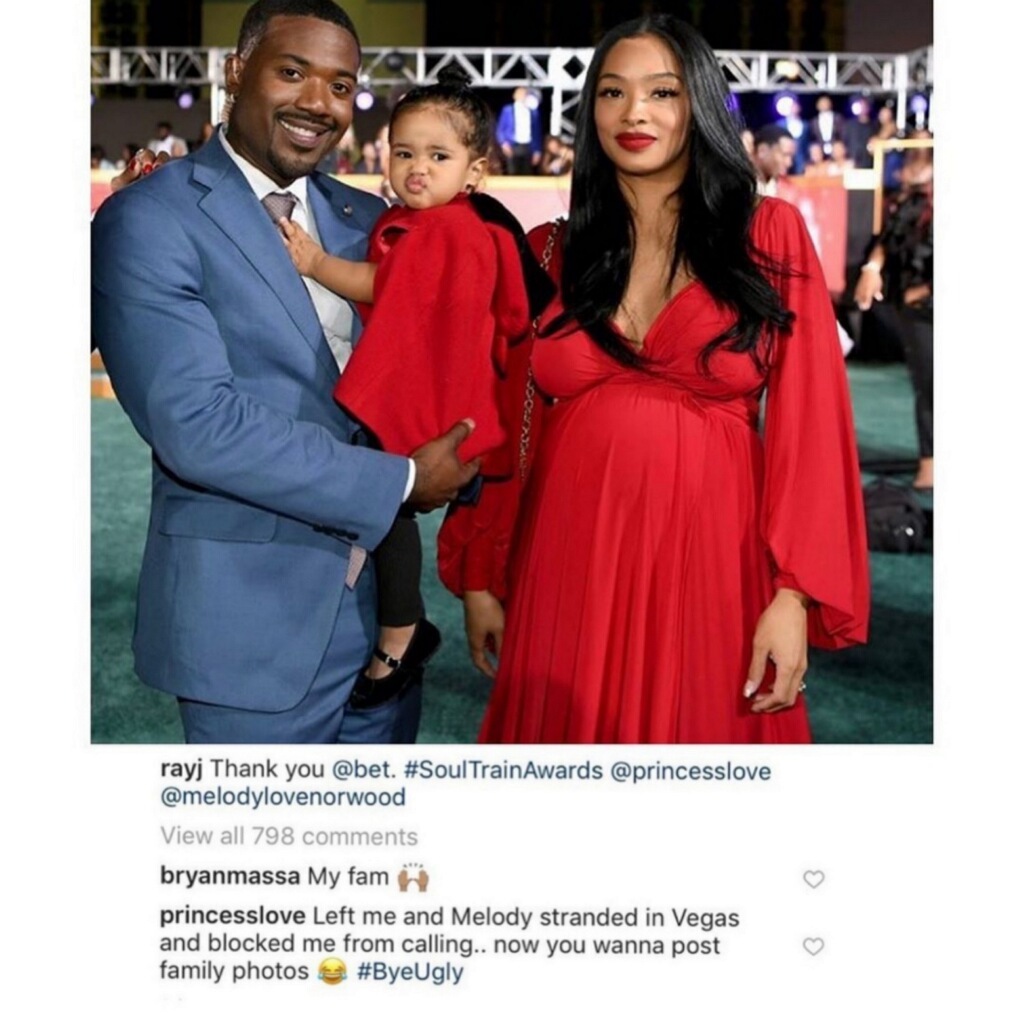 Ray J remained silent about the matter until the criticism from outsiders reached an all-time high. "This is for all the media outlets out there that's putting out these stories about me," the celebrity father said in a video message on Thursday. "Let me explain something to y'all because I don't think y'all understand who I really am," Ray J continued.
"I am my family," the celebrity father said. "I love my family. I've dedicated my life to my family. To insinuate that I would do anything to harm my daughter is just sad."
Ray J went on to directly address his wife's comment about her husband abandoning his family. "I just don't understand how someone can get stranded," Ray J told his social media followers. "We never left," he added. "We've been right here."
Ray J and Princess Love have one child together. The couple is expecting their second child to arrive in the coming weeks. Stay tuned for more celebrity family news!
Photo: Getty Images