Damon Dash paid his exes, Cindy Morales and Rachel Ro,y over $1 million in child support after being arrested while trying to handle his debt. The Roc-A-Fella Records co-founder spoke on the matter after being released from jail following his massive payment to Morales and Roy.
According to TMZ,
"The hip-hop mogul — who says he's recently fallen into dire straits with money — was arrested Wednesday in NYC after attempting to clear up two different warrants in his name for unpaid child support dough a judge says he owes Rachel Roy and Cindy Morales.

Dame's got 2 daughters with the former, and a son with the latter. Earlier this year, it was revealed he owed nearly $400k to both women … but hadn't paid up yet. He told us at the time he would — but it appears he hadn't yet, and those debts have since ballooned."
Damon Dash surrendered to the authorities back in March for unpaid child support payments to Rachel Roy. The celebrity father later asked for the courts to lower his financial obligations to his ex-wife. Damon claimed that Rachel made more than him in a year at the time.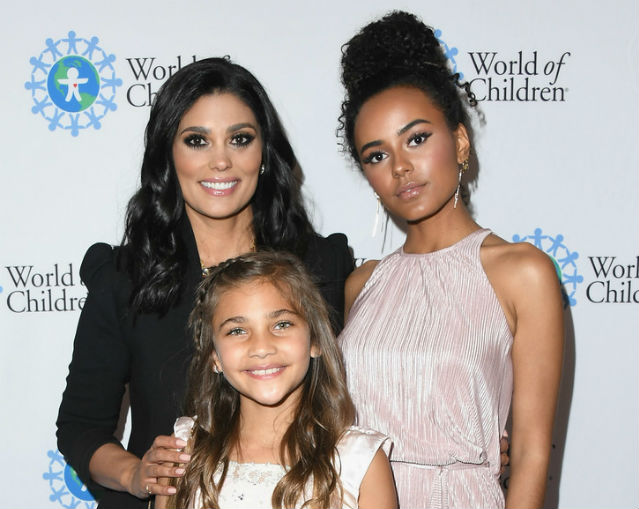 Damon Dash expressed a desire to have more custody of his and Rachel's youngest daughter, Tallulah Dash. The celebrity father filed court documents to request changes to the custody arrangement that presently awards Rachel full custody of Tallulah.
Damon Dash discussed his tendency to speak on the issues with boldness during a 2017 interview with Forbes. "I know what logically makes sense and I'm going to speak on it every time," the producer explained. "If people aren't listening, then I like to have fun with it, especially with people who exploit or take advantage of people who don't understand. My delivery can be intense, but it's intense because I need to be heard."
"I know that people don't usually listen, as it relates to constructive criticism, without getting offended. So, I speak my mind with an attitude that I don't care if you get offended, I just want you to get the message."
Damon Dash has two kids, Tallulah and Ava, with Rachel Roy. The celebrity father has four children in all. Stay tuned for more celebrity dad news!
Photo: Damon Dash/Instagram