Ziggy Marley and his family are spreading the love this holiday season. The Reggae recording artist is featured with his wife and kids in the latest UGGs holiday campaign.
"For the holidays we usually get together, you know, we're a big family," Ziggy tells PEOPLE exclusively. "So usually we'll get together because my family, my wife is Jewish so there's the Jewish holidays that come up every year. We love celebrating the holidays in general too with the kids out of school and festive times, and the vibes are more festive so we celebrate with family and friends."
Ziggy Marley did not randomly choose to be a part of the UGGs holiday campaign. The recording artist was inspired to participate after learning about the brand's charity work. UGGs donated a total of $50,000 to two charities this year. Both of the nonprofits, Unlimited Resources Giving Enlightenment (U.R.G.E.) and Heart of Los Angeles (HOLA) are near to Ziggy's heart.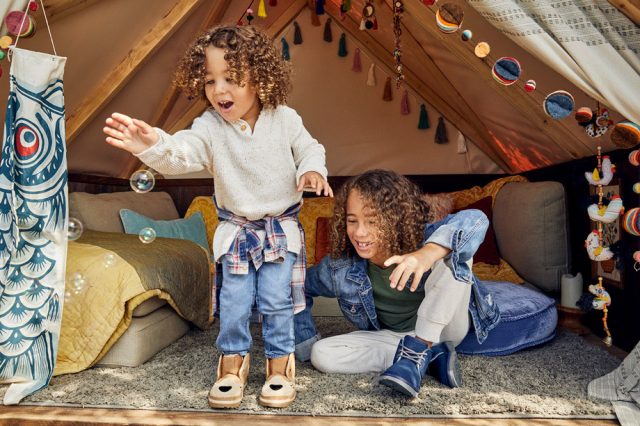 "My family has a tradition of giving and loving and caring, so this is just who we are and it's not something that we ever passed down," the recording artist shares. "It's just something that we really live and then the children see the living and it gets passed down through the living not through just giving, so it's a part of who we are."
You can learn more about the Marleys as well as UGGs here. Stay tuned for more celebrity charity news!
Photos: DANIELLE LEVITT/ UGGS