On November 11, Glamour's 2019 Women of the Year Awards honored a select group of brilliant and magnificent women for their incredible accomplishments. Among the honorees was Yara Shahidi, an actress and activist who has quite a few impressive achievements of her own. Shahidi is known for her starring roles on ABC's "Black-ish" (which earned her a NAACP Image Award in 2015) and its spin-off "Grown-ish", but she is also a compelling civic activist who promotes women empowerment and encourages young people to become politically active. Shahidi is the founder of Eighteenx18, a nonprofit organization that works to increase political awareness and voter registration among teenagers.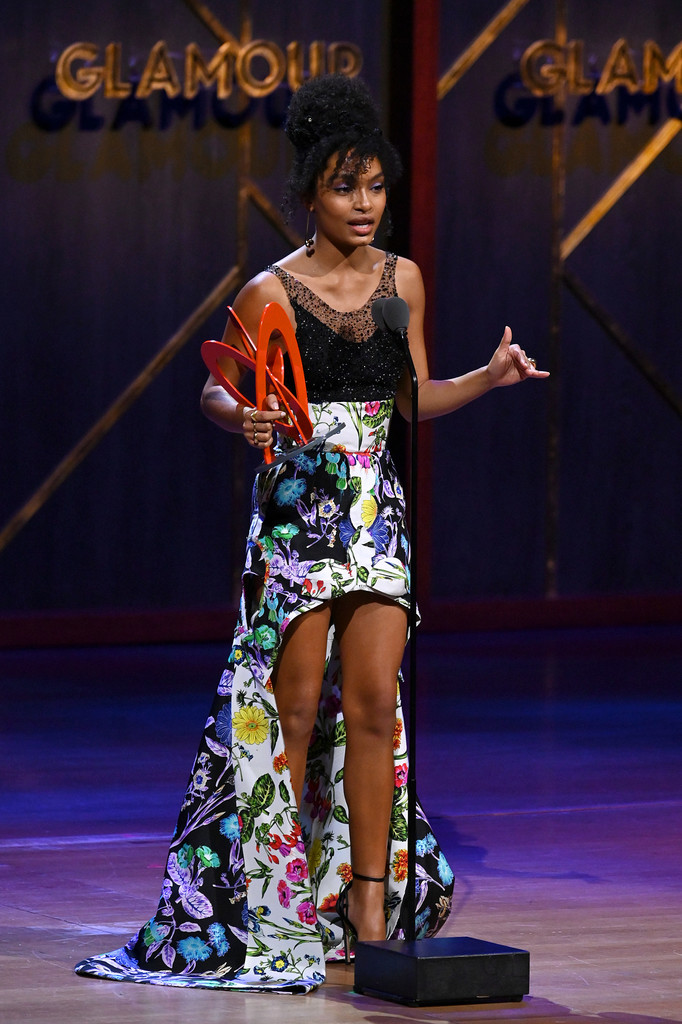 So far, Shahidi's work is paying off and has put her on notice of some very influential people including media mogul Oprah Winfrey, who literally blessed her and said: "Baby your future's so bright it burns my eyes." Her Royal Highness Meghan Markle, Duchess of Sussex honored Shahidi on the cover of the September 2019 issue of the British Vogue as a "brilliant female changemaker" who is "set to re-shape society in radical and positive ways". Former First Lady Michelle Obama was so impressed by Shahidi that she even wrote one of her college recommendation letters. Despite only being a 19 year old Harvard student, Shahidi's influence is so great she has even been referred to as the voice of her generation.   
Comedian and "The Daily Show" host Trevor Noah presented Shahidi with her Glamour Woman of the Year award, saying, "I've met few people in my life who are as enigmatic and amazing as Yara Shahidi is. She is equally brilliant, funny, intelligent, caring, and just all-around kick-ass… What I love about Yara is she shows politics is not the boring, stiff conversation of the elite and old. It is engaging. It is of the younger generation." Shahidi made the point clear in her acceptance speech.
"To be a woman is to be an abolitionist," said Shahidi. "To be a woman is to understand the power of our yes, of course, but to understand how groundbreaking and system-shaking it is to say no. But it's because no is productive. Our no doesn't just sit still saying, 'I am okay being discontent with the system in front of me.' Our no takes action. Our no stands up. Our no is allyship. Our no understands that I must advocate for something greater than myself because I am you and you are me and we are of each other. Our no understands that we are tearing apart this system, what it means to connect in spite of. But it's because of our differences in creating spaces to celebrate one another."
Don't Miss Out! Allow Notification Click Here..