Are you ready for this? The Kardashian kids celebrated Halloween 2019 in a big way with several costumes. Keep going to see the pictures!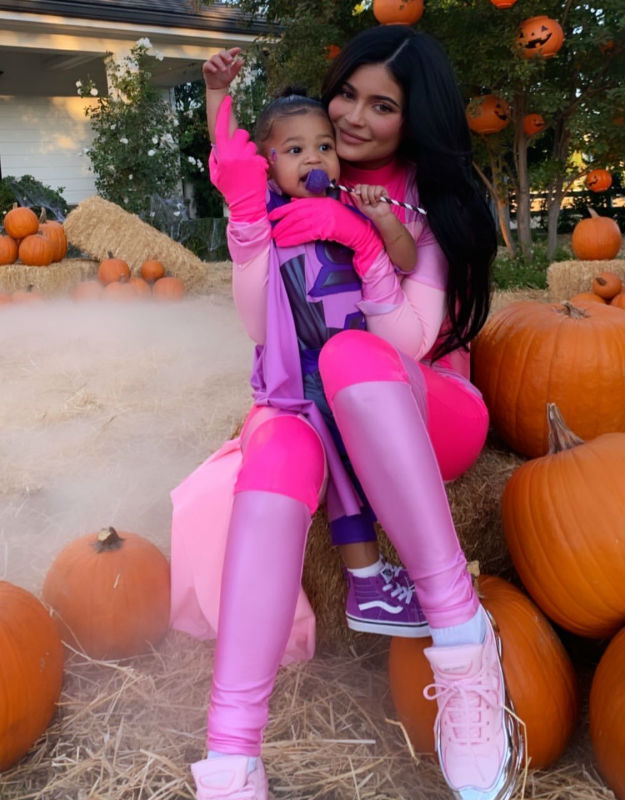 First came Kylie Jenner and her daughter, Stormi Webster, who were their own superheroes for the holiday. Kylie wore an outfit with the letter "K" in the chest area. Stormi's attire matched her mom's Halloween wear with the one exception being an "S" in the chest area of the costume. Mommy and daughter superpowers!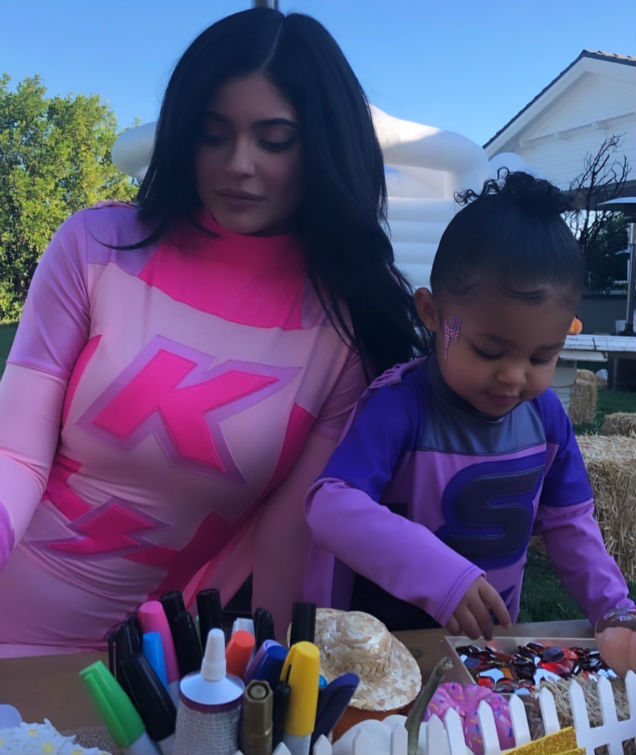 Next on the list of Kardashian fabulousness was Khloe Kardashian and her daughter, True Thompson. Khloe channeled Cruella de Vil from top to bottom. Even the Keeping Up With The Kardashians star's hair was in line with her character.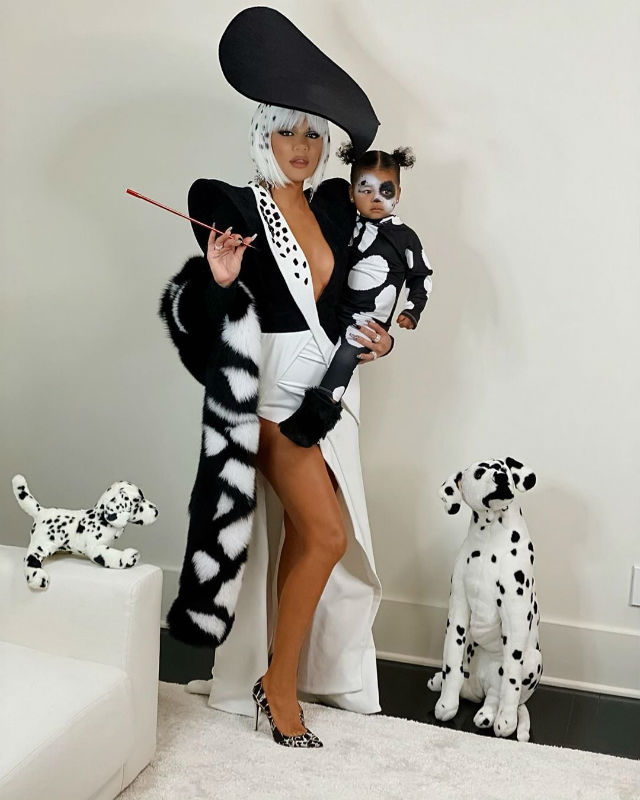 True was one of the 101 Dalmatians this Halloween. The little one wore a cute costume that matched her face painting. "Cruella DeVil and her Dalmatian," Khloe captioned underneath a picture series of her and True surrounded by stuffed Dalmatians. "You killed this, Khloe," one social media fan said. Yes, she did!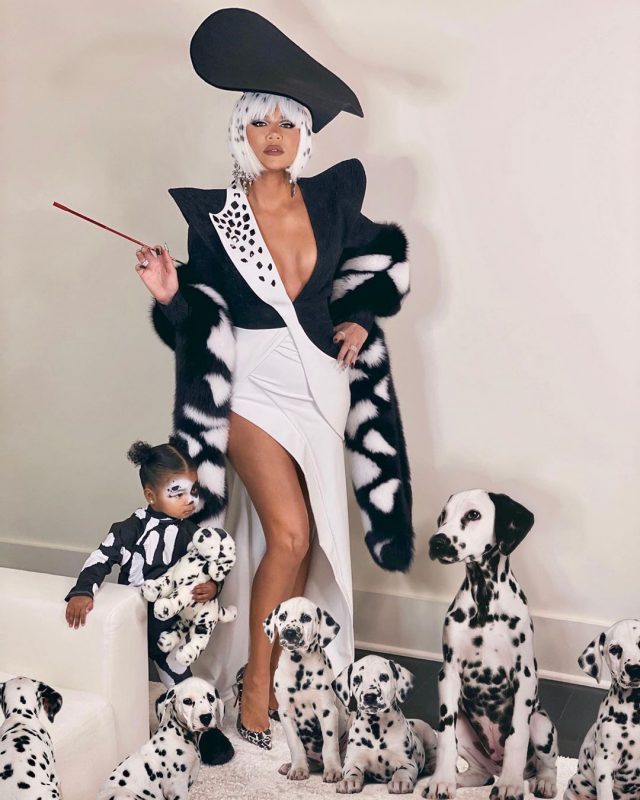 Finally, Kim Kardashian and her kids were the Flinstones this Halloween. The celebrity mom and her children rocked wigs that brought out the characters they bolstered in honor of the holiday.
"Chicago was so scared of Dino," Kim admitted in the caption of a family picture that included the dinosaur as portrayed by Kanye West. "We tried to explain and show her that it was just daddy but she didn't get the concept yet," the celebrity mom shared.
North and Saint certainly appeared to get the concept. The brother and sister appeared to embrace their characters and even struck a few poses while dressed as Bamm-Bamm and Wilma. "Yabba Dabba Doo," Kim wrote online.
"North is so cute," one fan shared after seeing the oldest West sibling pose for pictures. "You're perfect," another social media follower said.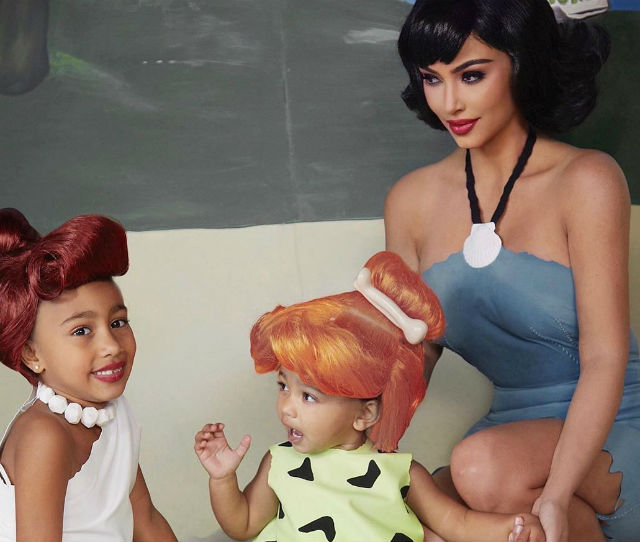 It is not surprising to see the Kardashians go all out to celebrate Halloween with their kids. The celebrity moms, after all, have beauty brands that continue to revolutionize the industry.
Kim Kardashian recently told Allure that North,6, has a beauty routine. "She's found it really fun to do a face mask," the celebrity mom shared. "I'll get her sheet masks, and if she's having a sleepover, I'll do a mask with the girls," Kim said. "They think it's so funny for some reason. I don't know why. They just think they're so fascinating."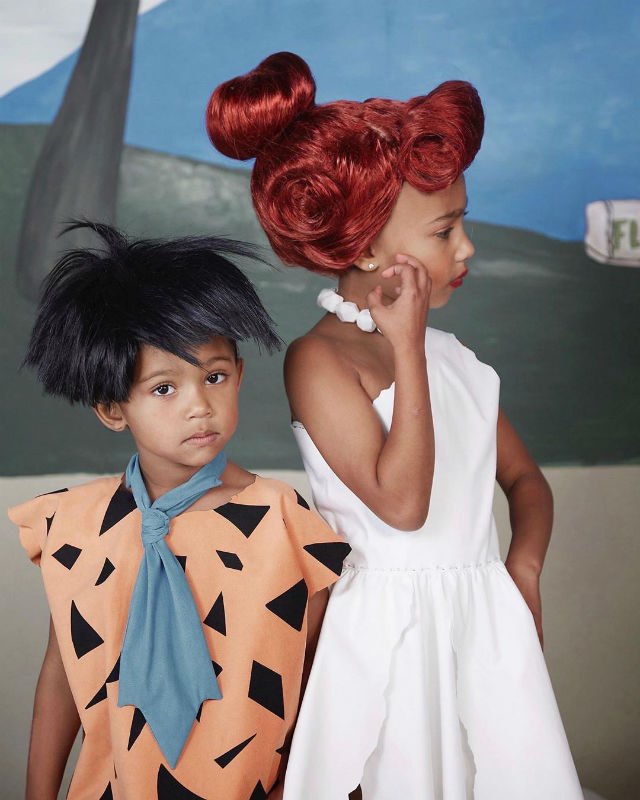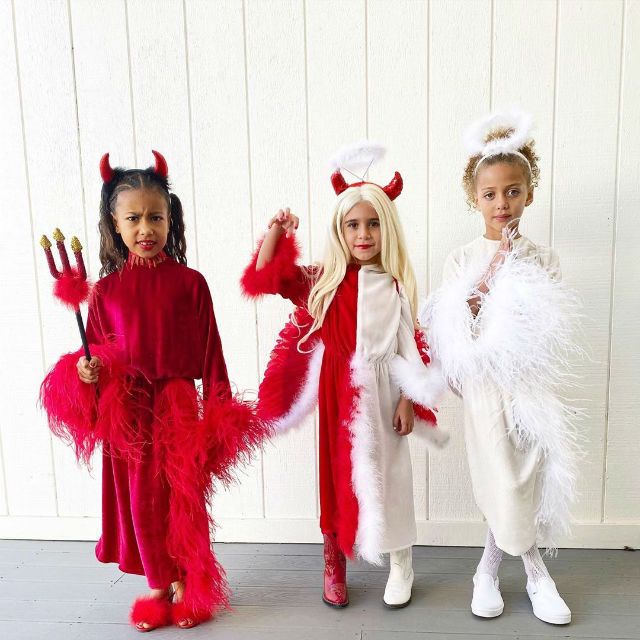 Kim Kardashian and her husband, Kanye West, have four kids together. Stormi Webster is Kylie Jenner's only child with Travis Scott. True Thompson is also Khloe Kardashian's only child whom she co-parents with Tristan Thompson. Stay tuned for more Keeping Up With The Kardashians kids news!
Photo: Khloe Kardashian/Instagram