It was all about Toy Story at the Curry house this Halloween. Steph, Ayesha, and the kids wore costumes that shed light on Woody, Buzz Lightyear, and other characters from the beloved franchise.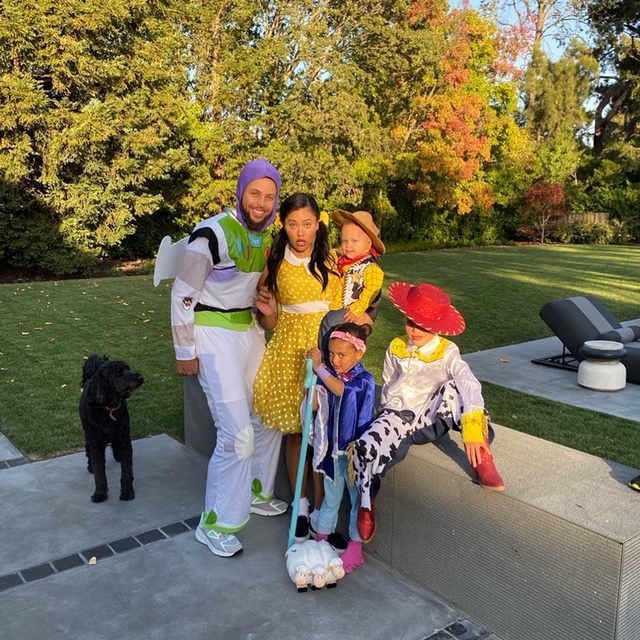 Steph was Buzz this Halloween 2019. The Golden State Warriors left his helmet off during the photo session. Nevertheless, the NBA star rocked the entire costume from head to toe. He was really feeling Buzz!
Riley Curry, the couple's oldest daughter, was also in character as Jessie. The youngster struck poses as if she were modeling her costume. We just love Riley's confidence!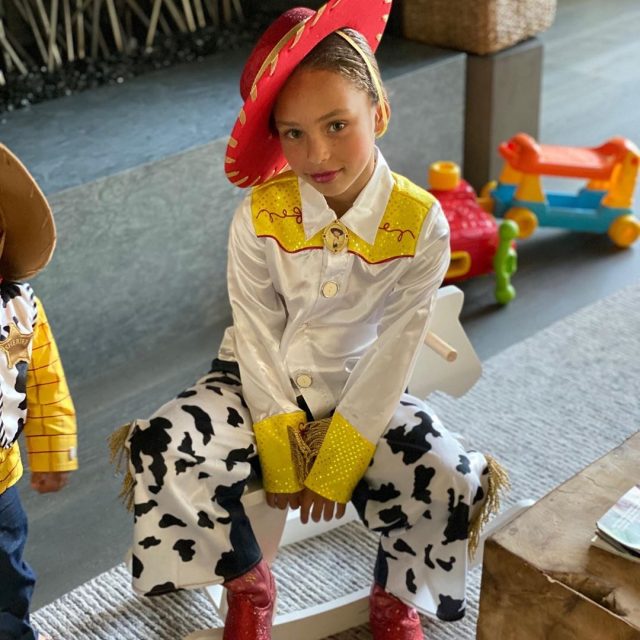 Little Canon matched his sister's attire as Woody. The little one even had the red scarf to match his outfit. "Woody's roundup," Ayesha Curry said of her family's Halloween style. "You five are adorable," one Instagram fan wrote in response to the Curry's Toy Story costumes. Another of Ayesha's social media followers said, "Hope Stephan curry the best with his injury hope he comes back better in killing the game."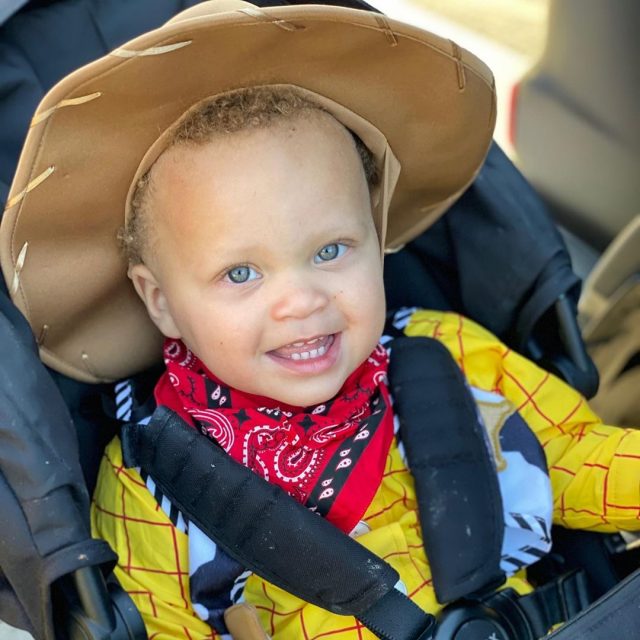 Steph Curry broke his left hand during Golden State's game against the Phoenix Suns. Curry collided with Aron Baynes during the competition, which led to Steph falling on his hand and Baynes landing on top of him. The Golden State Warriors player sat up but was noticeably injured as he grabbed his left wrist immediately after the incident. The Warriors ultimately lost Wednesday's game with a final score of 121-110.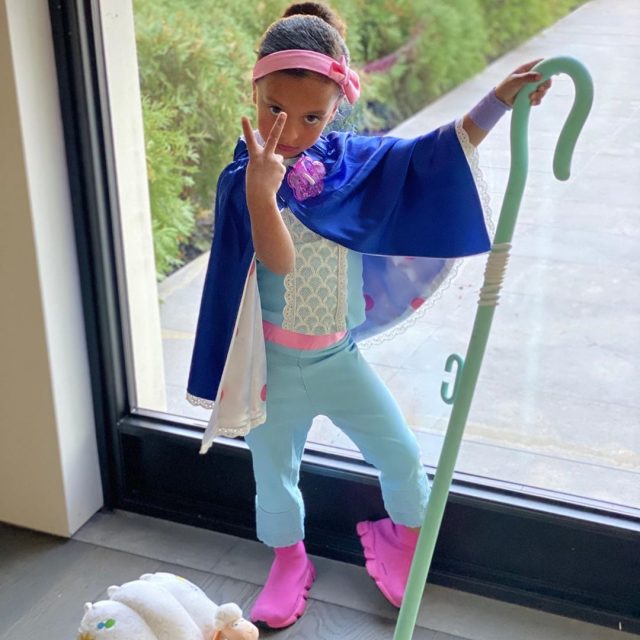 Steph Curry shared what goes through his mind when taking winning shots for his team during a recent interview with Business Insider. "What goes through my head when I'm going to take a game-winning shot is … I better make it," Curry shared. "Don't be afraid of the moment," he added.
"I'm pretty confident that whatever shot I'm going to take in that situation is a shot that I've taken many times in practice. So you let the muscle memory and the repetition of what I do take over. And have [the] ultimate confidence in making that shot."
Ayesha and Steph Curry have three kids – Riley, Canon, and Ryan – together. Stay tuned for more celebrity family news!
Photo: Ayesha Curry/Instagram