Boosie and his son, Tootie Raww, were two of many in attendance at the BET Hip Hop Awards this past weekend. The celebrity father showed his son, who recently celebrated his sixteenth birthday, how to navigate the red carpet at the event.
One candid of Boosie and Tootie showed the celebrity father pointing to what may have been photographers. The teen appeared engaged and ready to follow his father's lead in working the red carpet.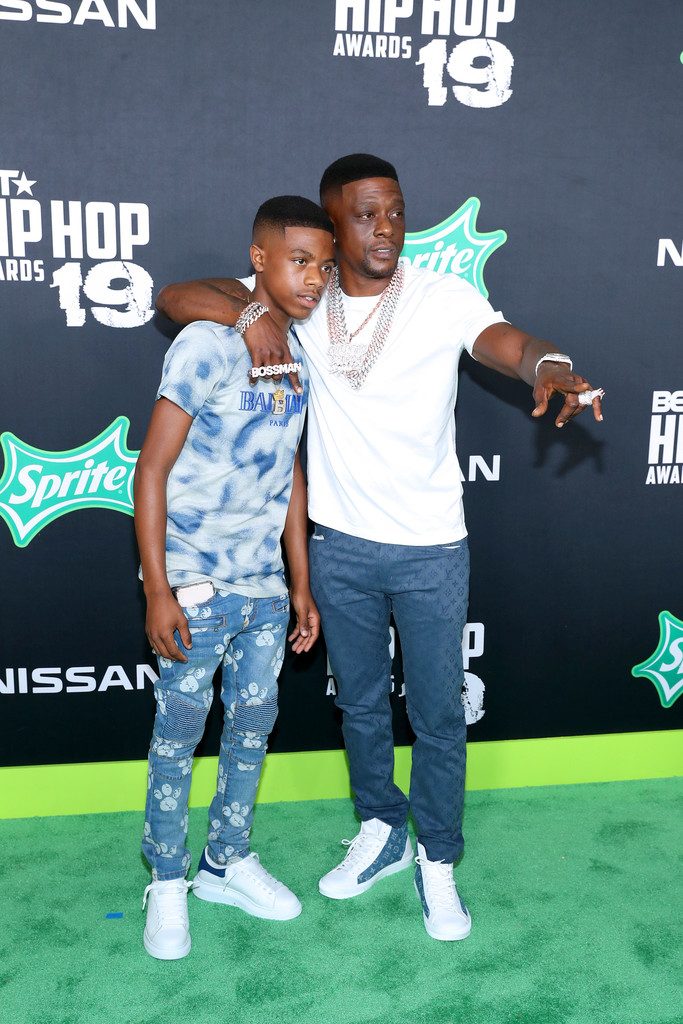 Tootie Raww has quite an example of what hard work and diligence can do when consistently applied to life. Boosie has a discography that spans a decade and an even longer track record of making rhymes that people love. Boosie got candid about the legacy he hopes to leave behind during an interview last year.
"It's just about branding Boosie, whatever," he explained. "It can be a doll in Walmart. Anything. I'm just trying to brand anything that can go on forever and make money. I'm trying to brand us as Boosie the brand. I want investors to know—'cause I'm always looking for investors and people with real money—I want all these people to look at me and say, 'I don't know what it is about this little guy with his haircut, but when we put money behind him he's not failing."
Boosie gave his son a 2019 Jaguar SUV for his sixteenth birthday. See Tootie Raww's beautiful reaction to the extravagant gift below.
Stay tuned for more celebrity kids news!
Photo: Getty Images