Rapper Lil Kim was accompanied by her daughter Royal Reign and her best friend Tiffany Panhilason to the 2019 BET Hip Hop Awards on October 05, 2019 in Atlanta, Georgia.
For the special night, Reign wore Burberry from head to toe while her mom wore a metallic biased cut dress by Dapper Dan x Gucci.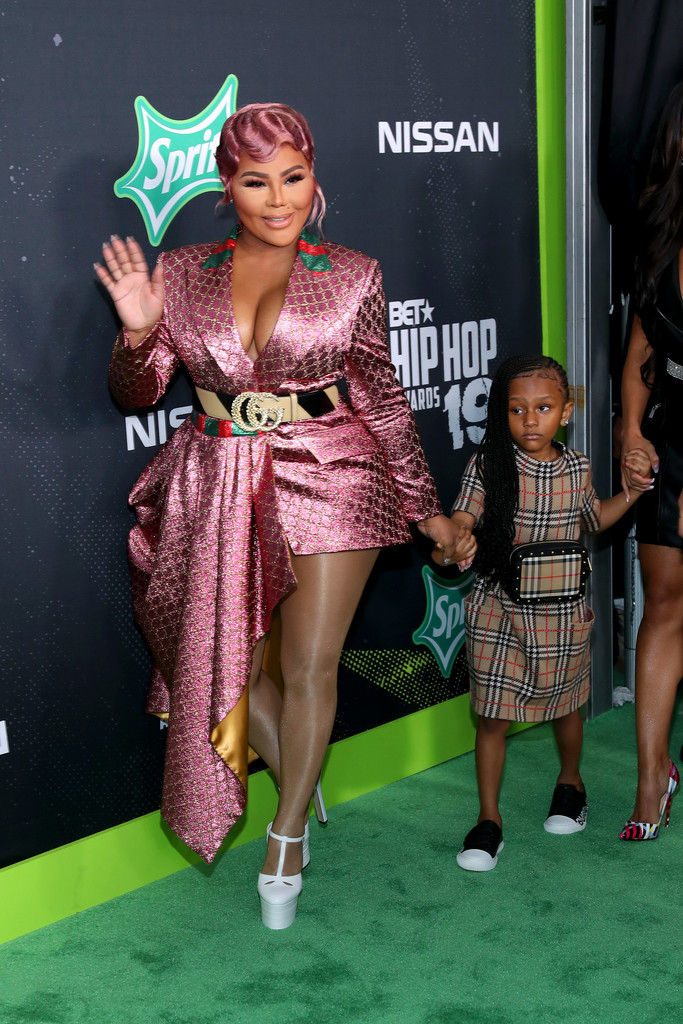 The original Queen Bee was this year's recipient of the I Am Hip Hop Award.
"I used to be a little tight because BET ain't never give me an award," Kim said during her acceptance speech. "My godmother said that those awards weren't big enough for me, and that BET would give me the right award at the right time."
Following her speech, Kim brought down the house with a medley of her hits, including "Lighters Up" and "Quiet Storm." Junior M.A.F.I.A. joined her for "Crush on You" and "It's All About the Benjamins."
Lil Kim recently took to Instagram to announce that her fifth studio album, 9, is set to drop this fall.
Photos: Getty Images