Mattel continues to lead the way in the toy industry with gender-neutral Barbie dolls. The brand launched the new concept, called Creatable World Dolls, earlier this week.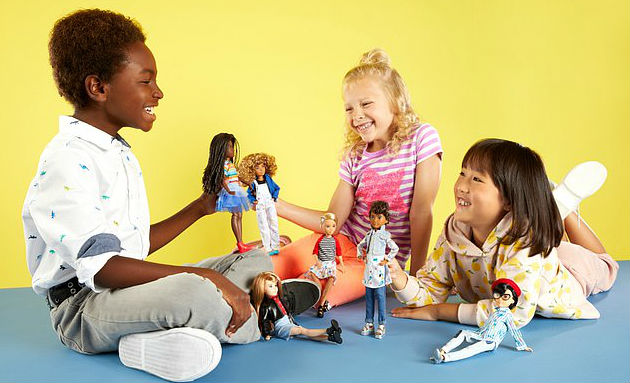 The gender-neutral Barbie doll works by offering kids a kit that includes more than 100 looks for their dolls. Contrary to past instances where kits were distinguished by having either all-girl or all-boys clothes, the gender-neutral sets have a mixture of apparel that is great for male and female dolls. Kids can also change their Barbie dolls' hairstyles to reflect the gender of their choosing on any given play session.
https://www.instagram.com/p/B20iYABHcIT/
"Toys are a reflection of culture," Kim Culmone, Senior Vice President of Mattel Fashion Doll Design, said in a recent statement to Insider. "As the world continues to celebrate the positive impact of inclusivity, we felt it was time to create a doll line free of labels."
The Mattel executive went on to say, "Through research, we heard that kids don't want their toys dictated by gender norms. This line allows all kids to express themselves freely which is why it resonates so strongly with them. We're hopeful Creatable World will encourage people to think more broadly about how all kids can benefit from doll play."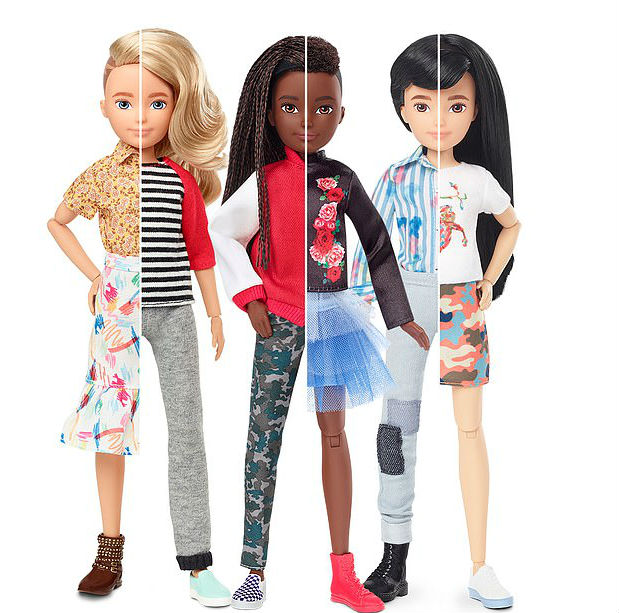 This is not the first time that Mattel has challenged traditional thinking. The brand released a Curvy Barbie doll in 2016 to recognize plus-sized women. Mattel also introduced dolls in wheelchairs and with prosthetic limbs to its Barbie line.
In what other ways will this toy-making giant revolutionize the industry? We will have to keep our eyes on Mattel to find out!
Photo: Mattel