Eric Benet and his wife, Manuela Testolini, were all about charity this past weekend. The celebrity couple and their daughters, Lucia Bella Benet and Amoura Luna Benet, attended the tenth annual L.A. Loves Alex's Lemonade event at UCLA Royce Quad. The aim of this family event was to spread awareness about childhood cancer.
Lucia and Amoura were definitely ready to fight childhood cancer by being a part of this past weekend's charity gathering. The girls help up signs that read, "I'm Helping To Fight Childhood Cancer" while standing in front of their parents on the red carpet. Eric and Manuela smiled wide while supporting their kids.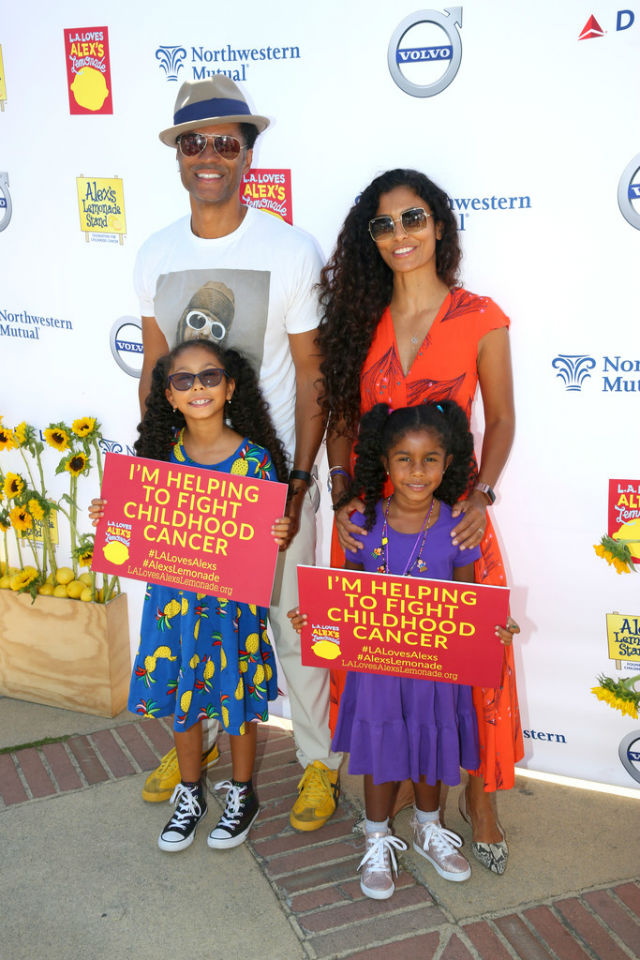 "Love this," one Instagram fan wrote after seeing the picture of the Benets at Alex's Lemonade event. "Teaching kids to give back at a young age is so important!" Another social media follower said, "Kids helping kids. Lovely seeing this."
Alex's Lemonade Stand Foundation was launched by Alexandra "Alex" Scott in 2000. The youngster was 4-years-old when she decided to sell lemonade in hopes of raising money for childhood cancer. Alex, who was diagnosed with Neuroblastoma before her first birthday, raised $2,000 on her first fundraising effort. She saw the amount rise to $1 million before taking her final breath at 8-years-old in 2004.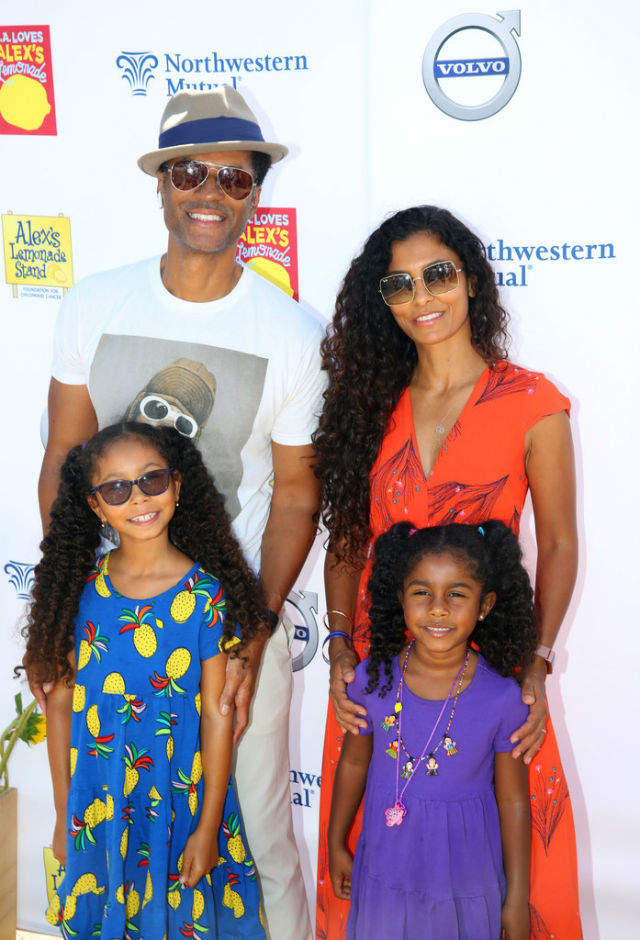 Now, Alex's Lemonade Stand Foundation spreads awareness while raising money for childhood cancer. The ultimate goal of this charity is to find a cure for cancers that affect kids the most. To date, Alex's Lemonade Stand has funded almost 1,000 grants at 135 institutions.
You can learn more about Alex's Lemonade Stand Foundation here. Stay tuned for more celebrity charity news!
Photo: Getty Images