Pregnant singer Keke Wyatt was one of many recording artists to attend the 2019 Black Music Honors at Cobb Energy Performing Arts Centre in Atlanta, Georgia, this past Thursday (September 5). The celebrity mom joined others in celebrating African American artists whose contributions to the music industry continue to positively impact generations.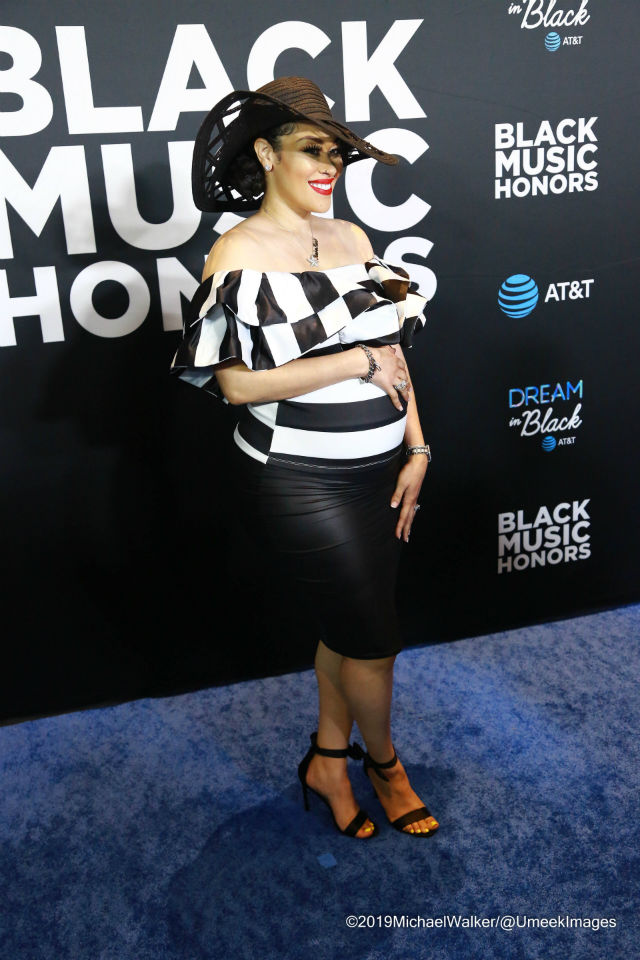 Keke looked fabulous on the red carpet as she showed off her unique style while taking pictures. The celebrity mom's outfit hugged all of her curves and only added to the glow that Wyatt bore on her face. Keke cradled her protruding stomach while taking pictures at this year's Black Music Honors event.
Many speculated that Keke Wyatt was pregnant after footage of the singer performing a song by Patti LaBelle spread across Instagram. Dozens praised Keke for her vocal abilities but also noticed what appeared to be a baby bump. Some concluded that Keke and her husband, Zakariah David, were expecting their first child together.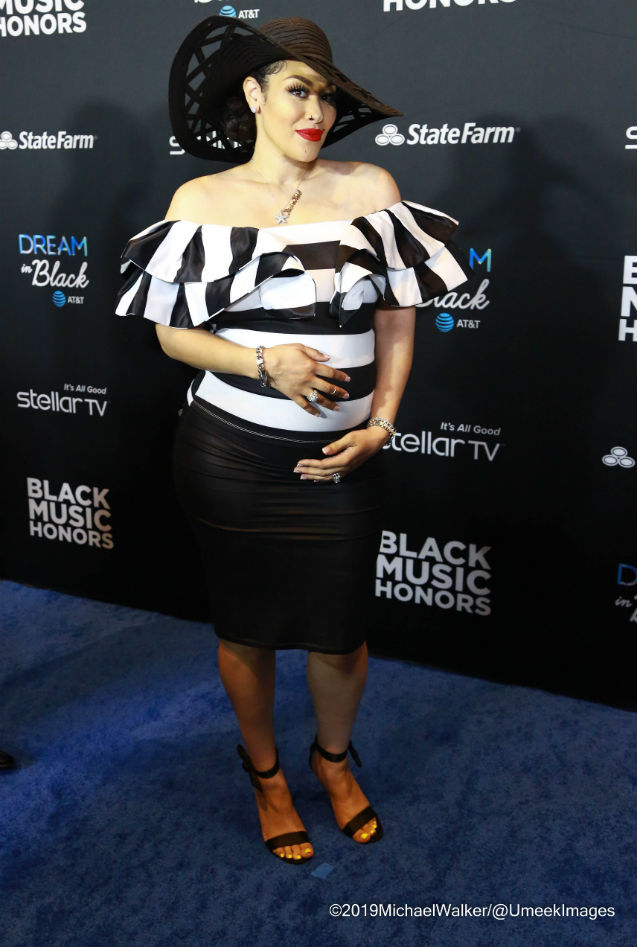 Keke and Zakariah's little one will join the celebrity mom's nine children at home. Keke welcomed her ninth child with ex-husband Michael Ford two years ago after sharing the news of their impending divorce with her social media fans.
"He says that you're an emotional wreck," Keke said of her husband's reason for asking for requesting marriage dissolution. "He says, 'From the very beginning, you never trusted me,' and all that kind of stuff. Telling other people, other women, that we're getting a divorce. Like, what? I am so done with Michael Jamar."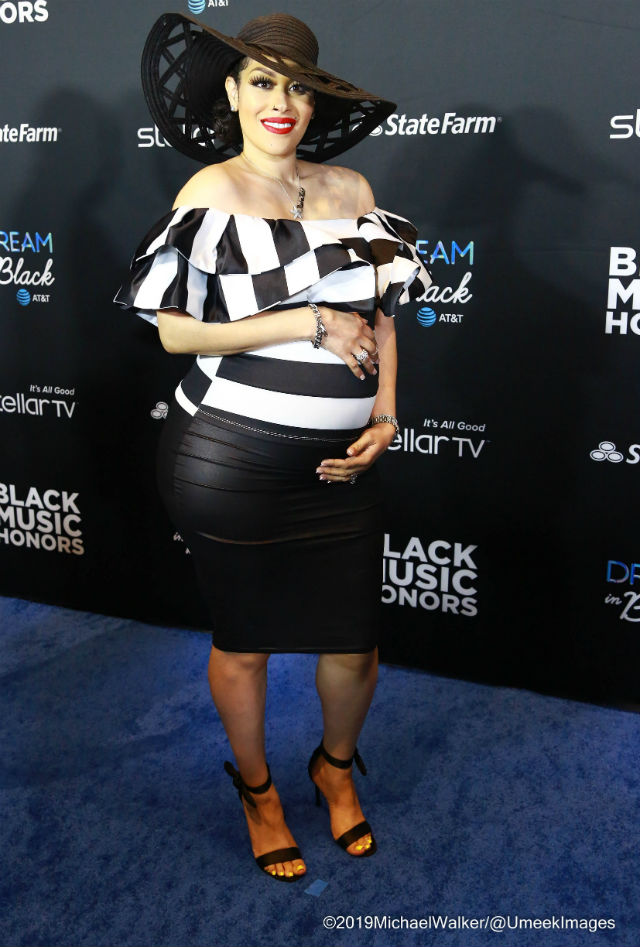 Stay tuned for more celebrity pregnancy news!
Photos: Michael Walker/ UmeekImages