Madonna has been in celebration mode these past few weeks. The 'Madame X' singer commemorated twin daughters Estere and Stella's seventh birthday earlier this week, which was days after family and friends gathered to celebrate Madonna's birthday.
The twins' birthday party was all about polka dots and the Eiffel Tower. In fact, Estere and Stella's tiered cake had an image of the Eiffel tower on top. Both of the twins beheld the masterpiece in pure awe. Family members and friends surrounded the birthday girls while waiting for Estere and Stella to blow out the candles on top of the cake.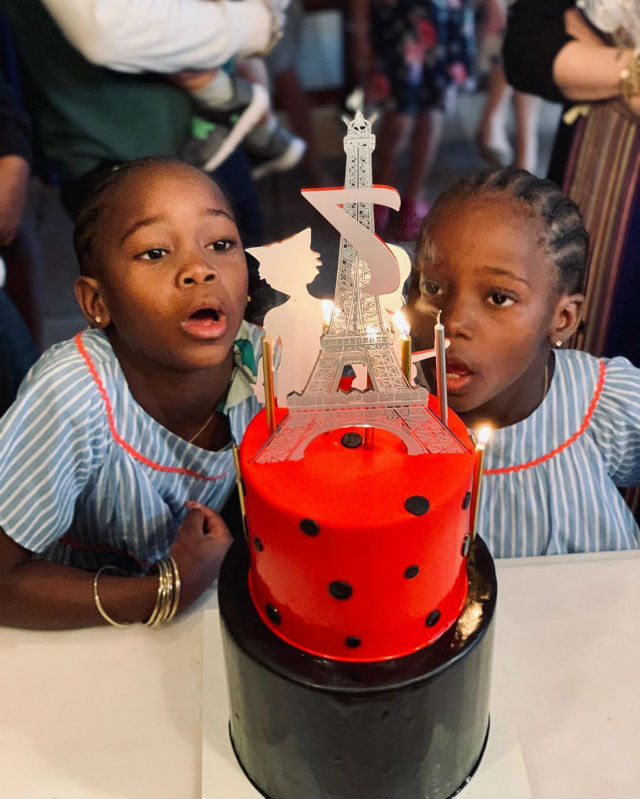 Madonna adopted her youngest daughters from Malawi in 2017. The singer faced a bit of difficulty during the adoption process but, nevertheless, was successful in her efforts to bring Estere and Stella to the United States. The twins joined their older siblings Mercy and David at home who were also adopted from Malawi by Madonna.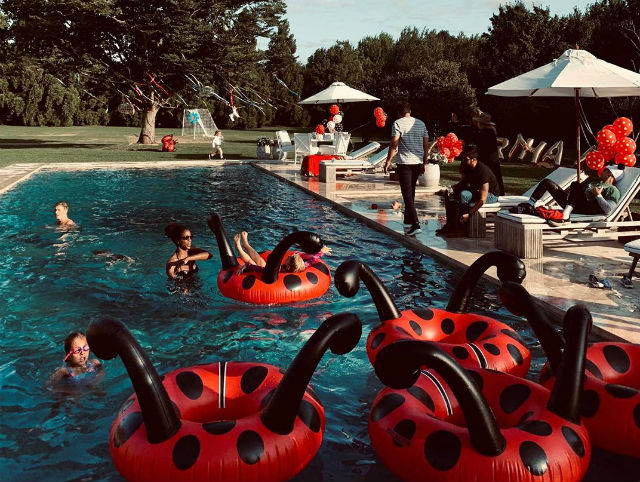 All four of Madonna's children still living at home have been on the road with mom in promotion of Madonna's upcoming Malcome X album. In fact, Estere and Stella have gotten so involved in their mom's latest project that they refer to Madonna as Malcome X.
"The older ones could care less, and the younger ones, they think it's funny," Madonna said of her children's response when asked how it feels to have a celebrity mom. "My 6-year-old twins said to me, 'Mom, everyone's always asking us if Madonna's our mother. And we tell them, 'No, Madame X is our mother.'" Estere and Stella are excellent promoters!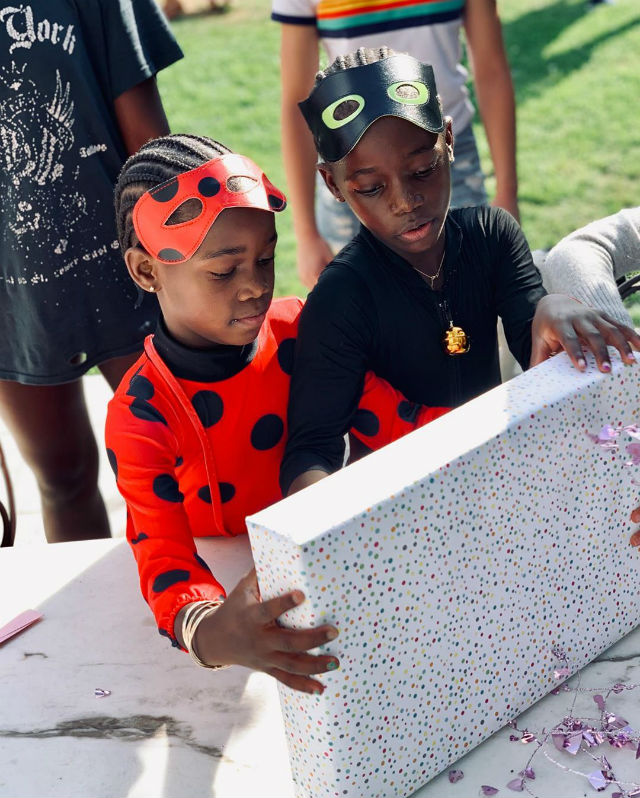 From birthday parties to concerts, Estere and Stella appear to be having the time of their lives. The youngsters even had an after-party celebration to settle into their statuses as 7-year-olds.
Madonna has six children in all. Stay tuned for more celebrity mom news!
Photo: Madonna/Instagram