Khloe Kardashian and her baby, True Thompson, are here for all of the bling. The Keeping Up With The Kardashians star showed off her wearing jewelry that matched her daughter's accessories in a recent Instagram post.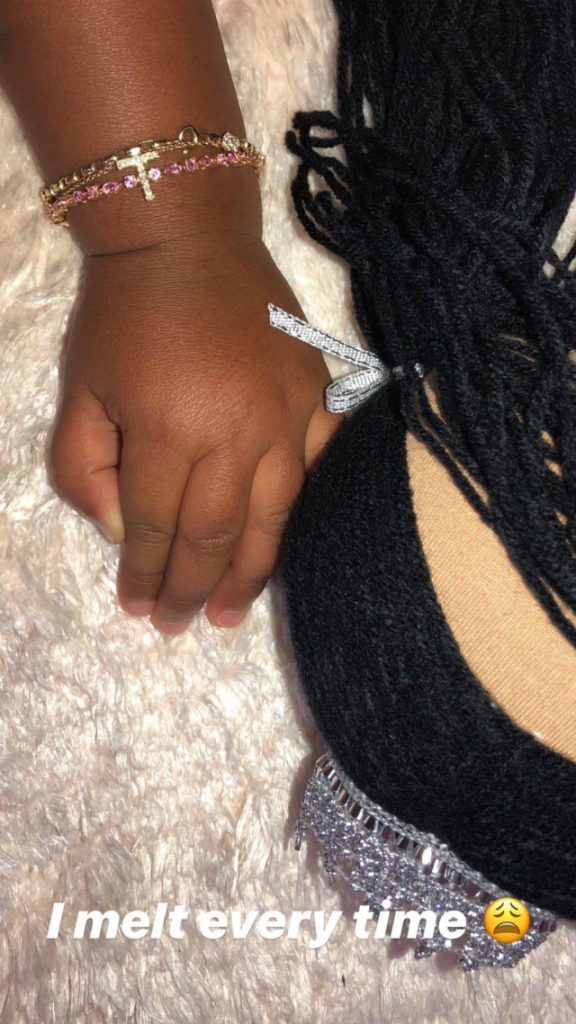 "I melt every time," Khloe captioned on top of the candid that showed True rocking the bracelet made by Lusia Alexander. The little one's mini version of the jewelry retails for about $1,700. Meanwhile, Khloe Kardashian has the matching adult version of the Lusia Alexander bracelet, which costs around $13,000. Can you say, "bling"?
It was just this past weekend that True Thompson was photographed while spending time with her dad and paternal grandmother. More than 150,000 Instagram followers, including Kim Kardashian, liked the post of "GiGi and Baby True."
Khloe Kardashian and Tristan Thompson have endured their share of struggles. The celebrity parents, however, maintain positive relations for their daughter's sake.
"Khloe loves that True is spending quality time with Tristan and her grandmother and hopes that [the] relationship continues to grow throughout her life," an insider recently shared with Hollywood Life. "Khloe knows how important it is for True to have a strong relationship with both her parents and both sides of her extended families," the family friend added. "She will do anything and everything she can to support those bonds."
Khloe Kardashian previously told media that she maintains positive energy around True because she believed her daughter felt both positive and negative vibes. Stay tuned for more Keeping Up With The Kardashians baby news!
Photo: Khloe Kardashian/Instagram