Love & Hip-Hop Hollywood star Brooke Valentine surprised fans this week by sharing video clips of her kids. In one snap, Brooke's baby girl can be seen gazing adoringly into the camera and in another clip, Brooke's son dotes on her.
If you are a fan of Love and Hip Hop Hollywood, then you have probably noticed that Brooke and her husband Marcus Black have not appeared in the first three episodes of Season 6. Valentine recently took to her Instagram Live video to explain why she is not on the new season of LHHH. The singer shared that she couldn't make the filming deadline because of her pregnancy and subsequent birth of her daughter.
"My induction was scheduled because I was high risk. It was scheduled too close to filming and it was just too stressful. I spent about six weeks postpartum in and out of the hospital. I had preeclampsia and postpartum hemmorhage so I wasn't feeling too great. I knew I wasn't going to be able to jump back on set," she said.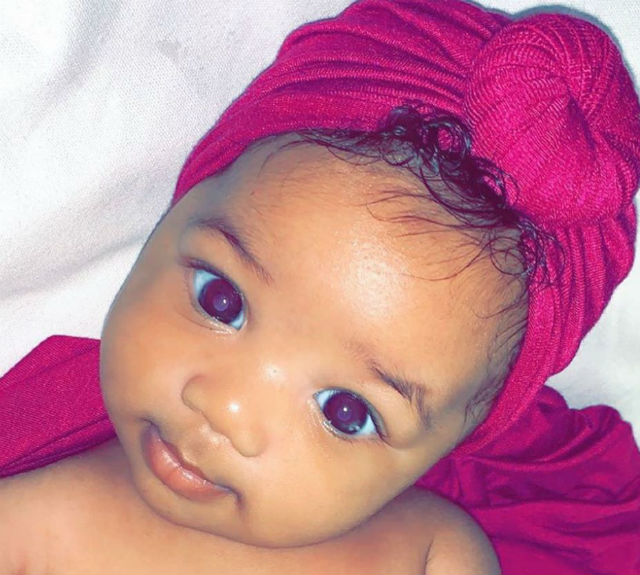 She added, "I wanted to spend time with my daughter. I can't get these times back. All these little precious moments with her? I will never get them back and I didn't want to spend them sitting in a van, sitting in a makeup chair, trying to figure out what I'ma do with my hair, trying to see who I'ma beef with next on the show. I didn't feel like it," she added. "I needed a break. My bank account looks good, I can take a break if I want to. I'm on vacation. That's why I'm not on this season."
So will Valentine be back on LHHH in the near future?
"However, I'm still locked in that damn contract, and I'll see y'all a–es soon. Okay?"