Congratulations to Keyshia Cole and Niko Khale on the arrival of their baby boy. The newest member of the family received a warm welcome from his big brother, Daniel Gibson Jr.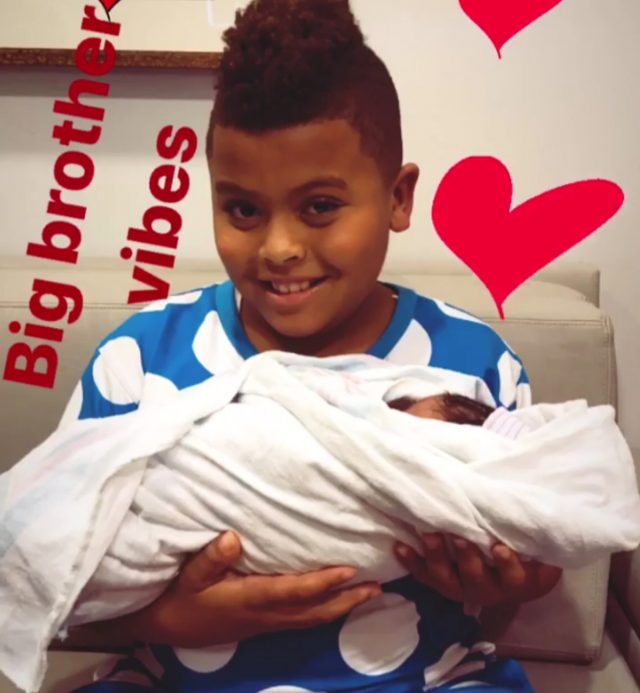 Keyshia Cole surprised fans a few days ago when she revealed that she was four days away from her delivery date. She took to Instagram on Wednesday (July 31) to tell her followers that she and Niko would welcome their son on Thursday, August 1, 2019.
"Tomorrow is the day," the celebrity mom exclaimed. "We will have one more to add to the big picture," the recording artist continued. "Family first," Keyshia declared. "I'm nervous, but I'm ready! It's like Christmas, [with Niko and me] getting one of the greatest gifts of all time!"
Keyshia Cole announced her and Niko Khale's upcoming Baby Special with BET the other week. Fans were exuberant to hear that the recording artist and her family were returning to the Reality TV sector as many remember Keyshia's 2006 reality show, Keyshia Cole: The Way It Is.
It was during Keyshia's 2006 Reality TV show that the public met the singer's mother, Frankie, who was battling with drug addiction at the time. The highs and lows of the mother-daughter relationship gave many viewers with similar situations hope. Some, however, were quite critical of Frankie.
"You know it's just so up and down for me because I really love when young women come up to me they approach me and they say, 'Oh my God, to see you do it and know that you came from nothing and you didn't allow adversity to change anything, you just really went after your dreams,'" Keyshia said during a recent interview.
"So there's that side of it," she continued. "And then there is the, 'Oh your mother is on drugs and dadadada,'" Keyshia explained. "It's like people can be so mean and cruel and evil. It feels a little intrusive when people speak like that about my mother, my family, my sisters and stuff like that."
Stay tuned for more Keyshia Cole baby news!
Photo: Keyshia Cole