LeToya Luckett and her family are enjoying sunny days and cool nights at Aulani. The Disney resort and spa is proving to be everything that the celebrity family needs to relax and rejuvenate.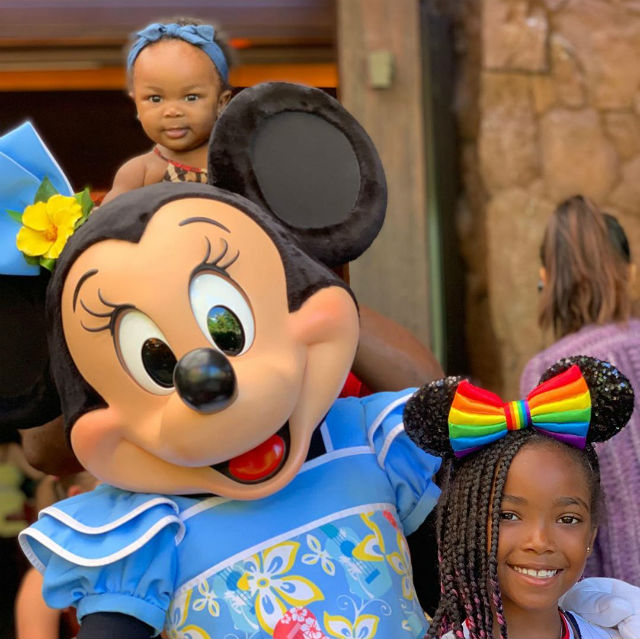 One candid from LeToya and the family's vacation that is particularly cute is that of Gianna, the youngest member of the family, posing with Minnie Mouse. The little one takes her place above the beloved Disney character as the camera snaps a few memorable shots. Another candid shows Gianna seemingly creeping behind Minnie while her older sister Madison takes a picture with Minnie. "When your baby sis creeps in all your pics and won't let you live," LeToya wrote of the moment.
Luckett and her husband, Tommicus Walker, welcomed baby Gianna in January. The celebrity mom recently delved into her journey of self-love after giving birth during her segment at this year's Essence Festival.
"Everyone's journey is very different," LeToya shared. "We look in the mirror before we have a child and we're like, 'Oh, this is me, this is who I am. This is the LeToya that I know,'" the star mom explained.
"Then, you have the baby, and you're so excited. You go back to that same mirror, and you go, 'Wait a minute. Who is this? What body?' But here's the thing, it's still you. Regardless if it's a new you, regardless if you put on a couple of pounds, or something's different. It's still you. It's you evolving and that's what I have to keep in my mind."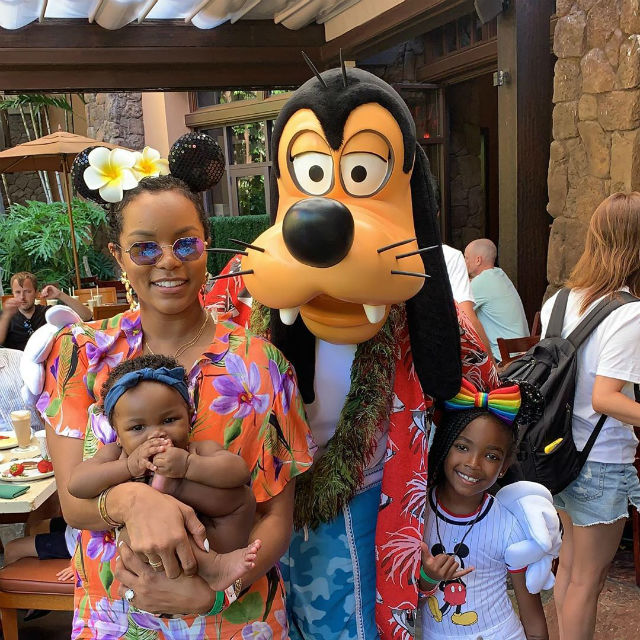 The evolution of LeToya Luckett comes with wisdom that she was willing to share at Essence Festival 2019. "Stop beating yourself up, ladies," the celebrity mom advised. "Stop beating yourself up and appreciate who you are."
Stay tuned for more celebrity mom news!
Photo: LeToya Luckett/Instagram