Beyonce had a special guest alongside her at The Lion King premiere on Tuesday (July 9). The celebrity mom and her oldest daughter, Blue Ivy Carter, hit the red carpet together at Dolby Theatre in Hollywood.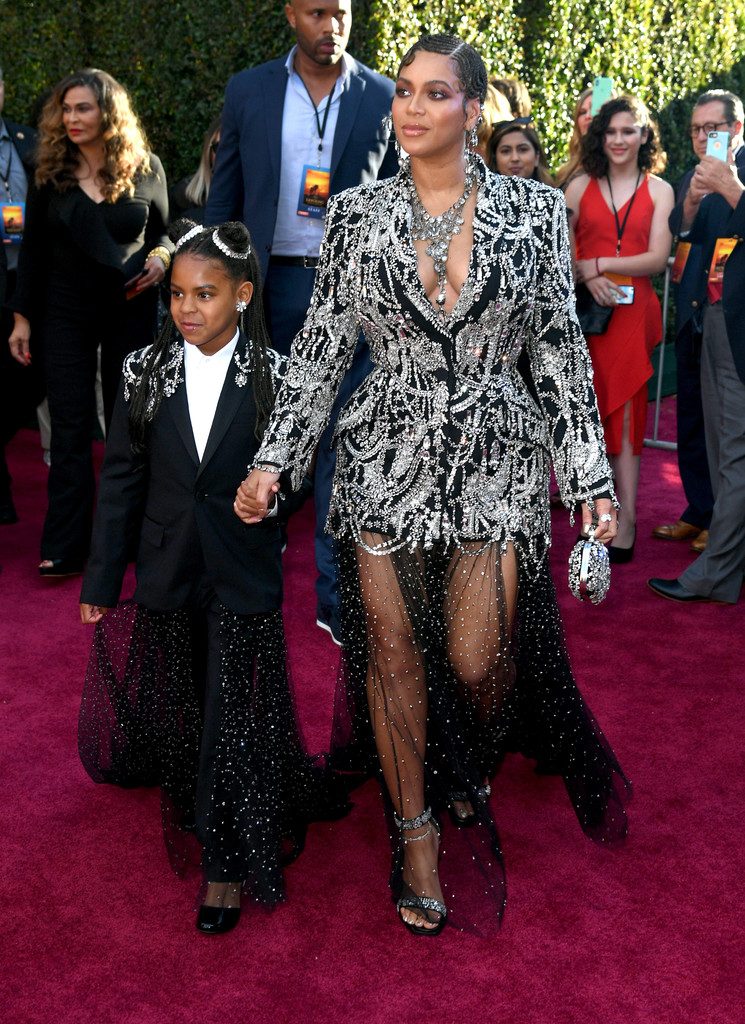 Bey wore a beautiful gown to The Lion King in Hollywood. The celebrity rocked her natural hair in a cornrow style reminiscent of finger waves. Blue Ivy's outfit was equally unique as the bottom of the little one's outfit matched her mom's outerwear.
Beyonce stars as Nala in the 2018 remake of The Lion King. The celebrity mom expressed excitement over her kids seeing the film during her mom's WACO Gala last month.
"The WACO gala is exciting for me because it's one of the only red carpets I do with my family," Bey told the press. "This year's [theme is] Lion King, which obviously I play Nala, so it's the first time I'm doing an appearance as a person that stars in The Lion King. It's something I grew up watching and I'm so excited for my kids to see it."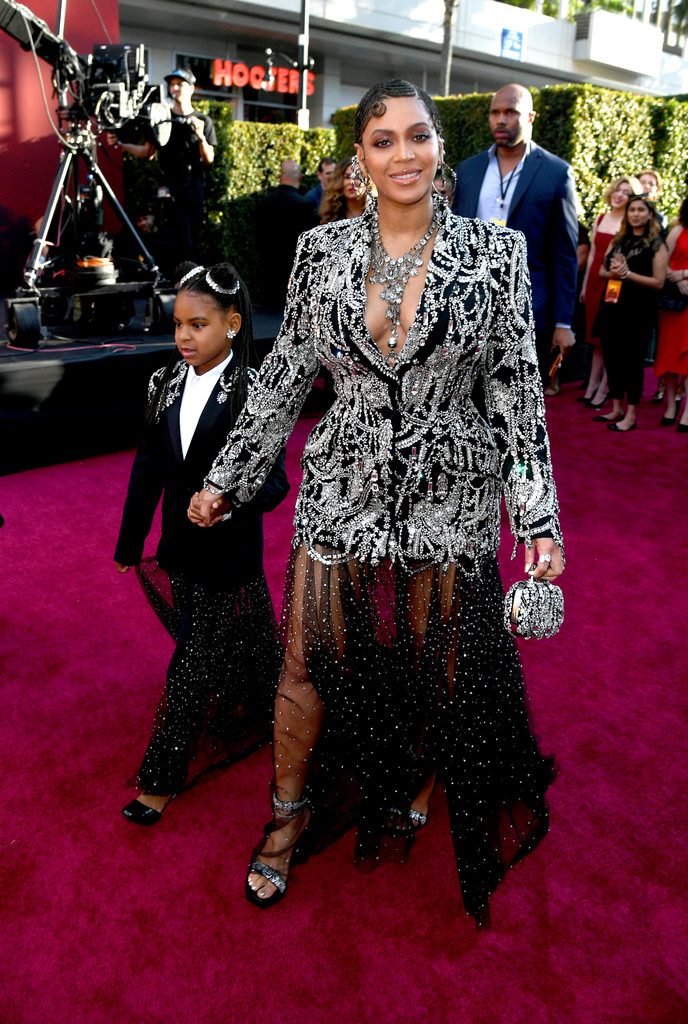 You can see The Lion King – starring Donald Glover, James Earl Jones, JD McCrary, and more – in theaters on July 19, 2019. Stay tuned for more celebrity mom news!
Photo: Getty Images