G Herbo threw out a ceremonial first pitch before the game between the Chicago White Sox and the Washington Nationals at Guaranteed Rate Field on June 11, 2019 in Chicago, Illinois. Herbo, real name Herbert Randall Wright III, brought his baby boy, Yosohon Santana Wright, along with him for the exciting day out.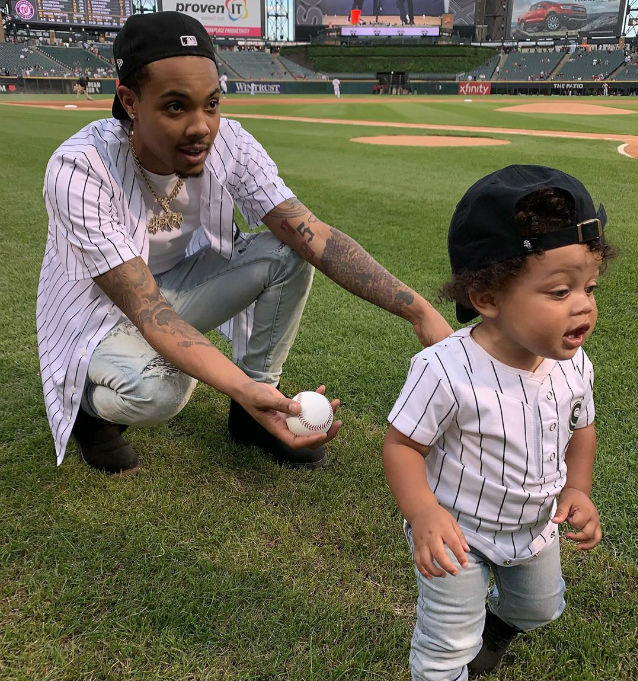 For Herbo, who's a diehard Chicago White Sox fan, sharing the day with his son was a dream come true. "Much love to my bruddaa @timanderson7," Herbo captioned under a photo of him and his one year old posing with shortstop Timothy Devon Anderson Jr.
He added, "I'm just a kid from the east side of Chicago. Thanks for the opportunity. It's all love."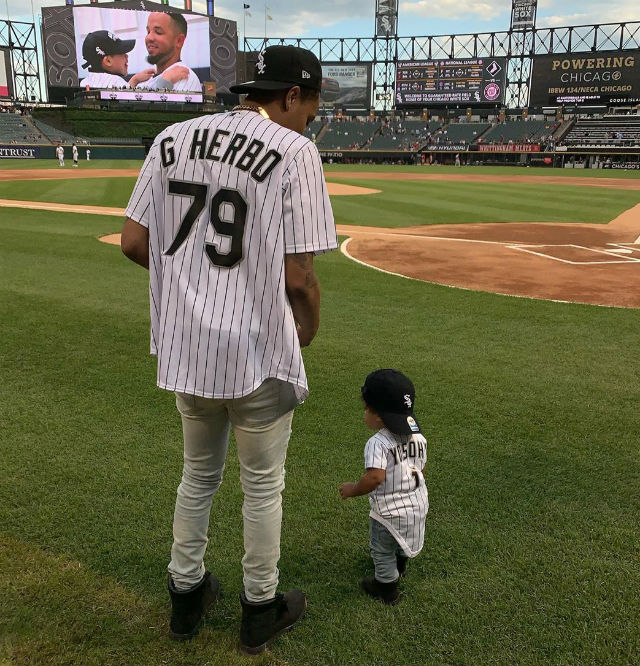 The Chicago-born rapper, who shares his son with model Arianna Fletcher, recently opened up about being a first-time father.
"People say when you have kids they change your life. It'll really go over your head until you have one of your own. That's a life that I brought into the world and somebody that is always gonna depend on me. I'm their protector, their caretaker. That's my full responsibility and I act off of that. This is my firstborn, so I'm just excited," he said.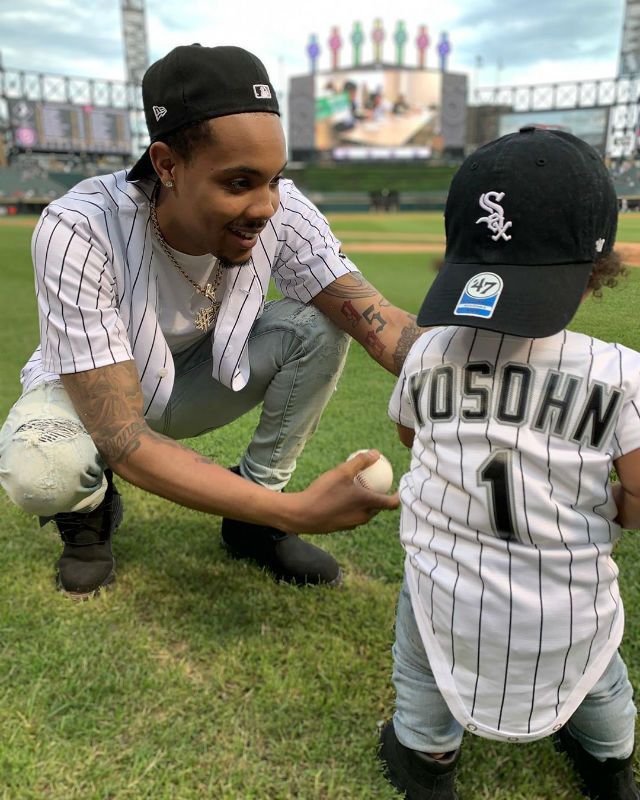 Photos: G-Herbo's Instagram