Last weekend, Gabrielle Union and her "entire household" supported Dwyane Wade's 11-year-old son, Zion Wade, at the Miami Beach Gay Pride Parade. Since then, many fans have taken to the web to ask why the Wades chose to take their young child to an event that is considered for adults.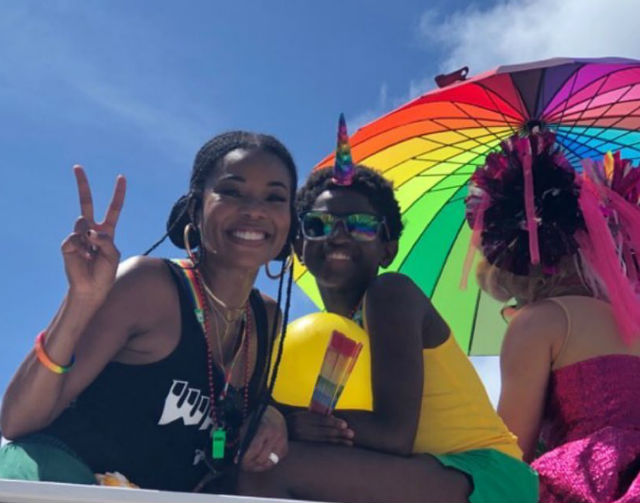 In response, Gabrielle Union recently spoke to Us Weekly to explain just why her entire crew attended the parade. She said, "People talk a lot about diversity and inclusion, but they don't actually mean it. In our household, we mean that, and that's why the entire household went to pride."
She added, "It feels normal. My mom took me to my first pride at eight years old. We moved to San Francisco, and it's kind of part of being a global citizen."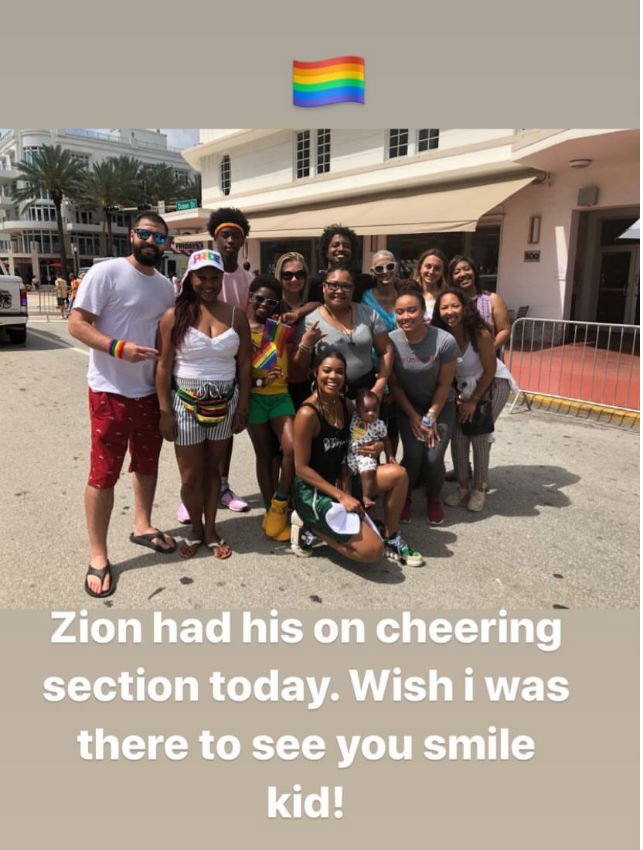 Not everyone from the Wade household was able to attend the festival. Dwyane Wade wasn't at the event due to the Miami Heat game in Toronto, but he did share his support on social media.
"Zion had his [own] cheering section today," the NBA player captioned a photo of Zion with Gabby, his big brother Zaire,17, his little sister Kaavia, 5 months, and other family members. "Wish I was there to see you smile kid! … It's a family thing."
The Union Wade family also includes Wade's son Xavier Zechariah, 5, and nephew Dahveon Morris, 17.