Erykah Badu poses with her daughter Puma Curry in a new photo. In the snap, the singer and her mini-me can be seen giving the camera an intense stare.
Puma is one of Badu's three kids—there's older brother Seven and younger sister, Mars.
In a 2018 interview, Erykah spoke about how parenting has taught her so much.  She said, "With Seven, I'm hearing my lessons repeated back to me when he gives me advice on different things. With [Puma], I see my reflection completely, and it helps me to love myself even more. And with [Mars], I am able to be really creative in my explanations and my explorations."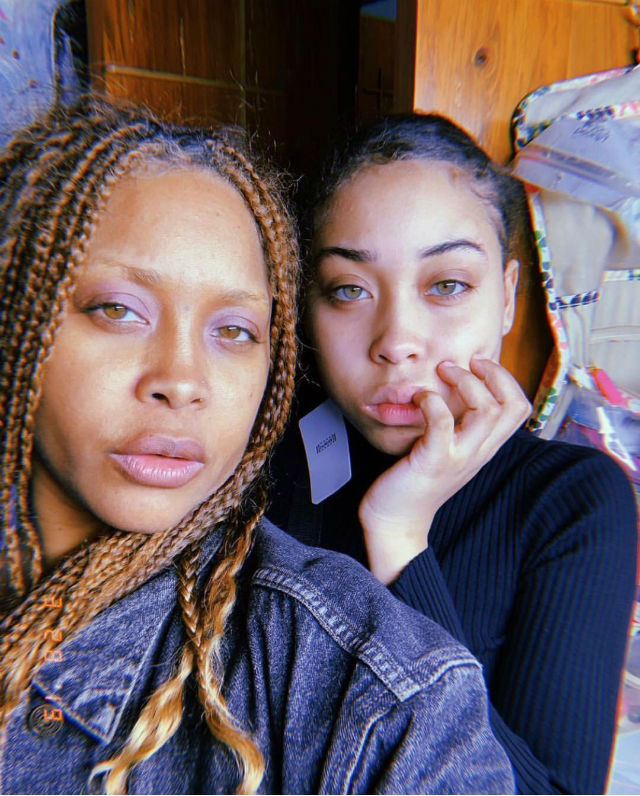 She continued, "We're exploring together. They're continuing to teach me how to be a human being and how to put them in order. I've discovered at this point that I'm a spiritual being first; a human being second; then man or woman third; then black or white or red or green, fourth; then an artist, or a caregiver, or a pet groomer fifth; and sixth is, you're ugly, tall, skinny…you know. [laughs] I'm so very honored to be their parent."
Badu was honored for her contributions to music at the 2018 Soul Train Awards. The mom of three received the Legend Award and had the support of all her children and her mom at the awards event. Check out a couple of pictires from the event below!