Kim Kardashian's kids played a disturbing prank on their dad, Kanye West, earlier this week that has some people scratching their heads. The Keeping Up With The Kardashians star shared the details of the joke, done in honor of April Fools' Day 2019, during a recent interview with ELLE.
"[North] roped [Saint] into an April Fool's prank yesterday that was ridiculous," Kim said. "She took ketchup into my bathroom, and she begged me to let her spread it on me, and on the bathroom, as if it was like a bad scary movie. Then she asked me to lie down."
— Kim Kardashian West (@KimKardashian) April 3, 2019
The celebrity mom went along with the prank and even had the amusement of seeing North give her younger brother a lesson in acting. "She taught Saint how to fake-cry," Kim told ELLE. "She showed him how to do it!—and then she told him to scream 'Mommy's dead!' Kanye ran upstairs and he was like, 'Kids, this is not funny. This is not a good prank.'"
Was Kanye West right? Do you think that his family went too far in their quest for a bit of innocent fun?
Kim, North, and Saint were certainly not alone in exploring the wild side of April Fools' Day 2019. Claudia Jordan came under intense scrutiny after pranking her social media base with pregnancy news. "It's never too late for miracles," Jordan captioned underneath a picture of her cradling what appeared to be a baby bump. Fans quickly went from excited to angry after learning that Claudia's "miracle" was nothing short of a joke.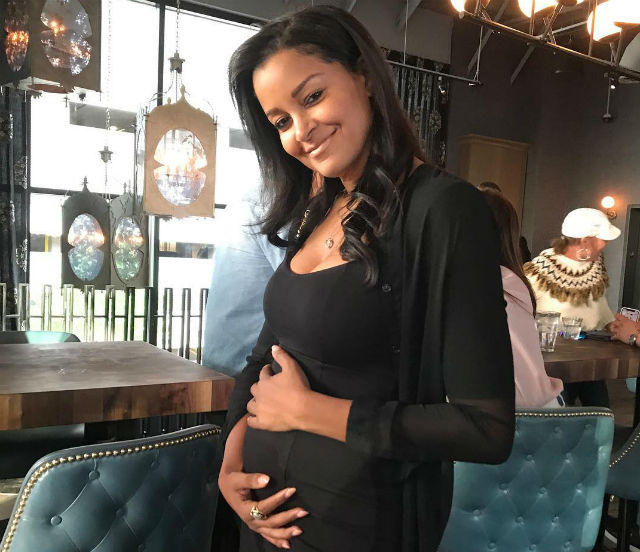 "I'm still salty about the April fools joke you played on us," one fan said even after Claudia took down the picture. A Twitter critic took her scrutiny to another level by writing, "For the record #ClaudiaJordan is a WASHED-UP Desperate Wackack Job who took a class from #JussieSmollett on how to make a fool of urself by looking Stupid for Attention on Social Media." Wow!
In any case, April Fools' Day 2019 was one for the jokesters. Stay tuned for more celebrity family news!