Skai Jackson attended the Christian Cowan x The Powerpuff Girls fashion show at City Market Social House on March 08, 2019 in Los Angeles, California.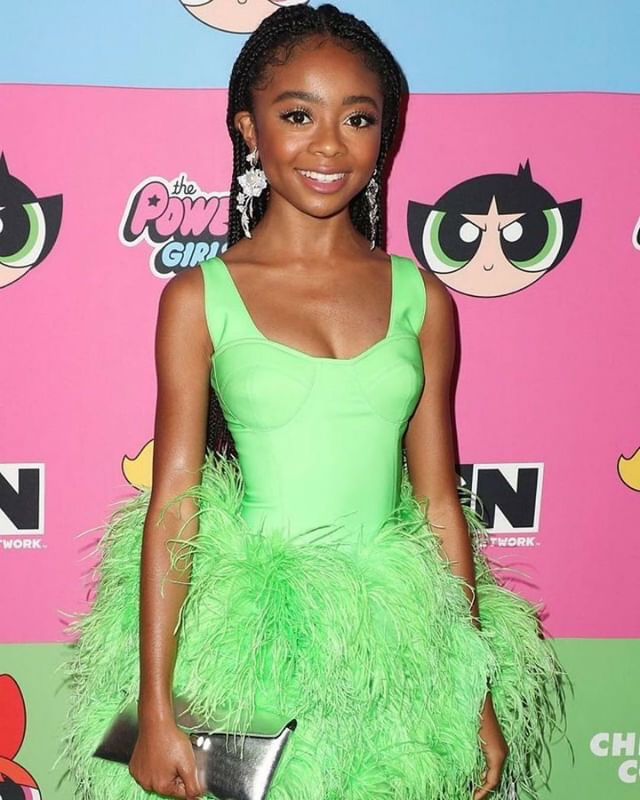 The actress, who wore a neon green feathered frock, said of her outfit, "Definitely what I'm wearing is a little bit out there, but I love it."  She added that her favorite PowerPuff girl is Buttercup "because I feel like she's so powerful and strong and the leader; she doesn't care. And she's kind of a tomboy so I love her."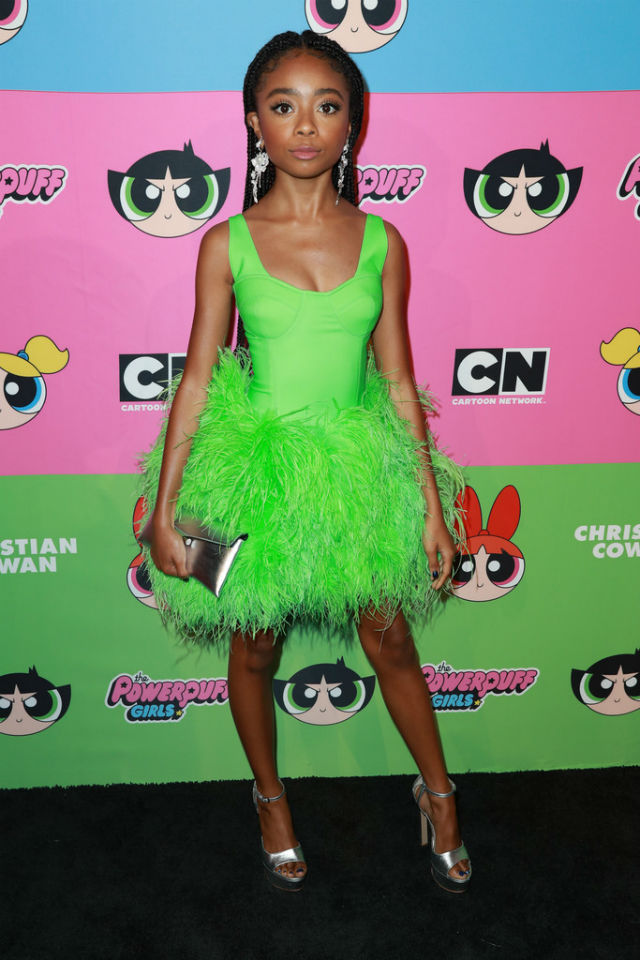 Designer Cowan said of his Powerpuff-inspired collection: "The characters are really strong and independent and they aren't stereotypical, so it's about showing women in all of their different facets. And to do it on International Women's Day is perfect. You'll see a latex catsuit that has a tough vibe. To me, femininity isn't just about being cute. Most cartoons when I was younger were, apart from The Powerpuff Girls, so I like to give it a tougher edge because the women in my life are tough!"
Skai certainly knows a few 'tough' women in her life. The sixteen-year-old took to her Instagram to celebrate International Women's Day by sharing a sweet message for her mom.
"@kiyacole puts the #HerInHERO for me, as a single mom she has sacrificed so much of herself to help me become the young lady I am today," Skai wrote.