Friday marked International Women's Day, and in its honor, Gabrielle Union and her baby girl, Kaavia James Union-Wade, had the sweetest photo shoot session. Dwyane Wade took to his Instagram on March 8th to share the adorable photos of his wife and daughter.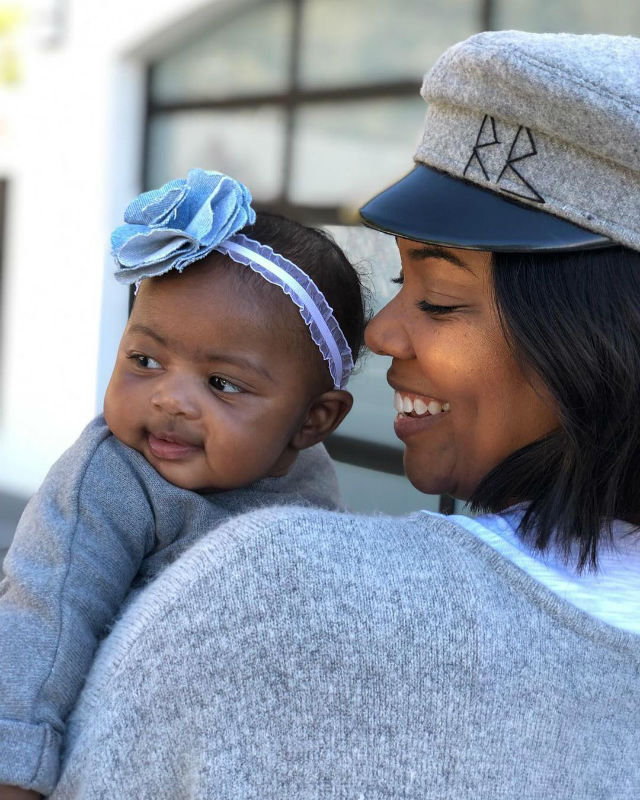 Wade wrote, "My first #internationalwomensday post goes to these two important women in my life. One pushes me to be great and the other one I'll be a push over for. I love you both ❤️!"
Gabrielle also shared a photo of her and Kaavia and captioned it, "I give you a lift and you give me wings.
#internationalwomensday @kaaviajames."
Kaavia, who was born on November 7th, turned four months old this past week. The tiny tot marked the day with a fabulous red outfit and a whole lot of sass.
Kaavia, who is aptly nicknamed "Shady Baby", has been a source of joy to her parents and to her 500K Instagram followers. And it's no surprise that baby Wade has so many followers seeing as how her mother couples some of the most hilarious captions with some of Kaavia's cutest pics. Check out more photos of the Wade ladies below!