Jaden and Willow Smith looked fresh at the Louis Vuitton show on Tuesday (March 5). The event was held during the Paris Fashion Week Womenswear Fall/Winter 2019/2020 in Paris, France.
Willow rocked locs along with futuristic boots and a dress that resembled more of a t-shirt than a formal dress. Willow's makeup was also stylish as she wore pops of teal color around her eyes, which helped to show off her natural beauty.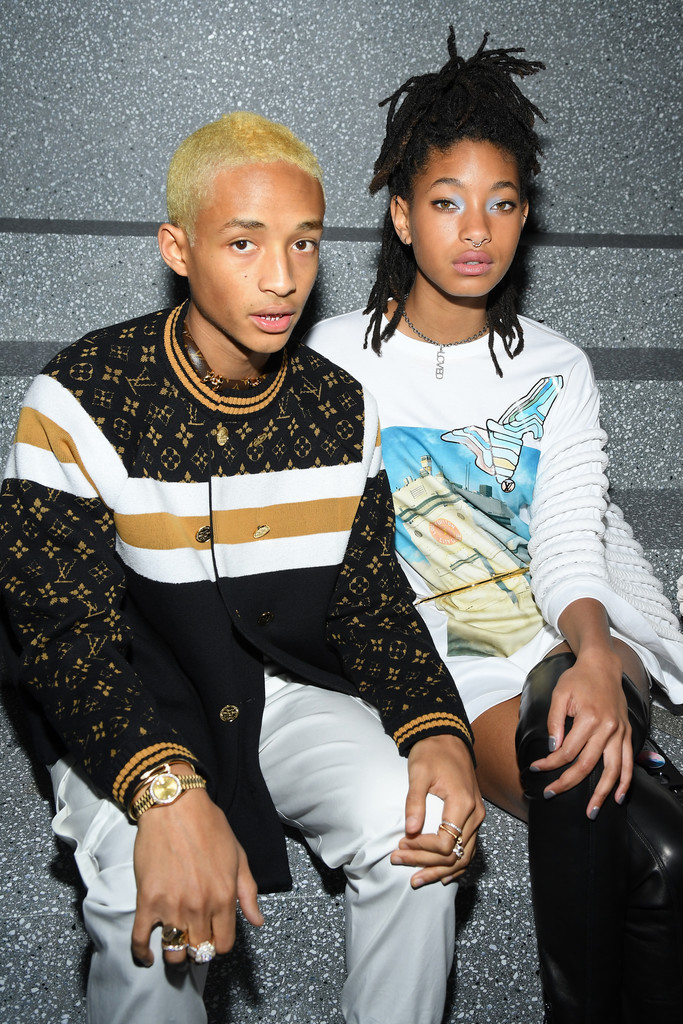 Jaden was all about Louis Vuitton as he wore a bomber jacket and sported a pouch that bolstered the brand. The young adult also rocked blonde hair that matched his get-up. The Smith kids go all out when it comes to fashion!
It was just a few months ago that Jaden told the press that thrift stores were the future of style. "I think that the thrifting, repairing and the patching of clothing is the future," Smith said during his 2018 interview with GQ magazine.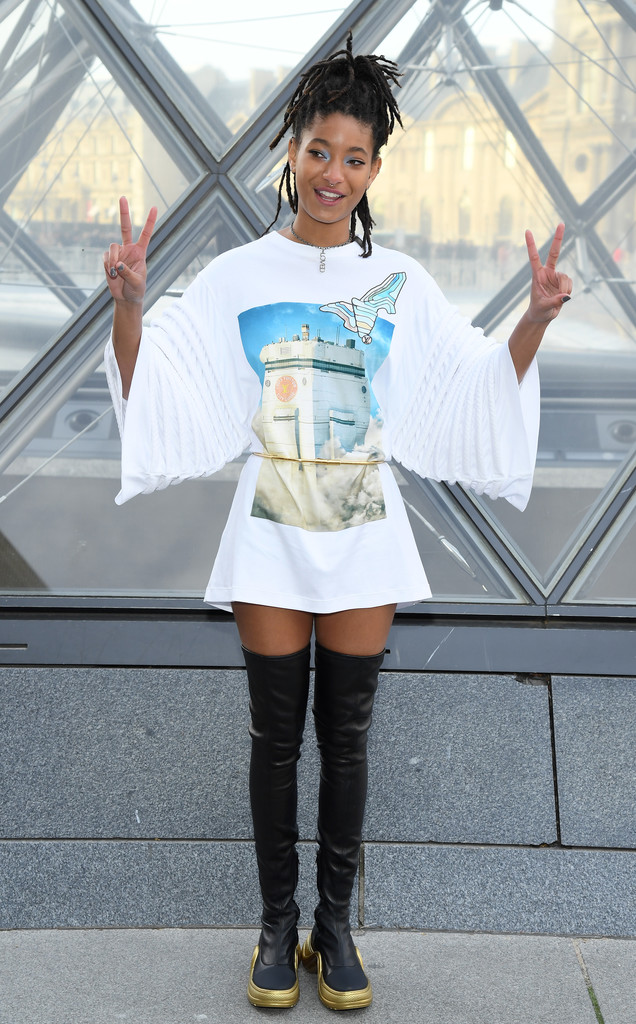 "People are going to realize that thrifting is amazing for so many different reasons and so many different styles of clothing, like denim. A thrifted denim jacket, there's nothing like it. People are going to realize that rock and roll shirts are not the only cool thing to get thrifted. More mainstream brands are going to begin doing that."
Will Jaden Smith's predictions about thrifting become a reality in the coming years? We'll have to keep watching to find out!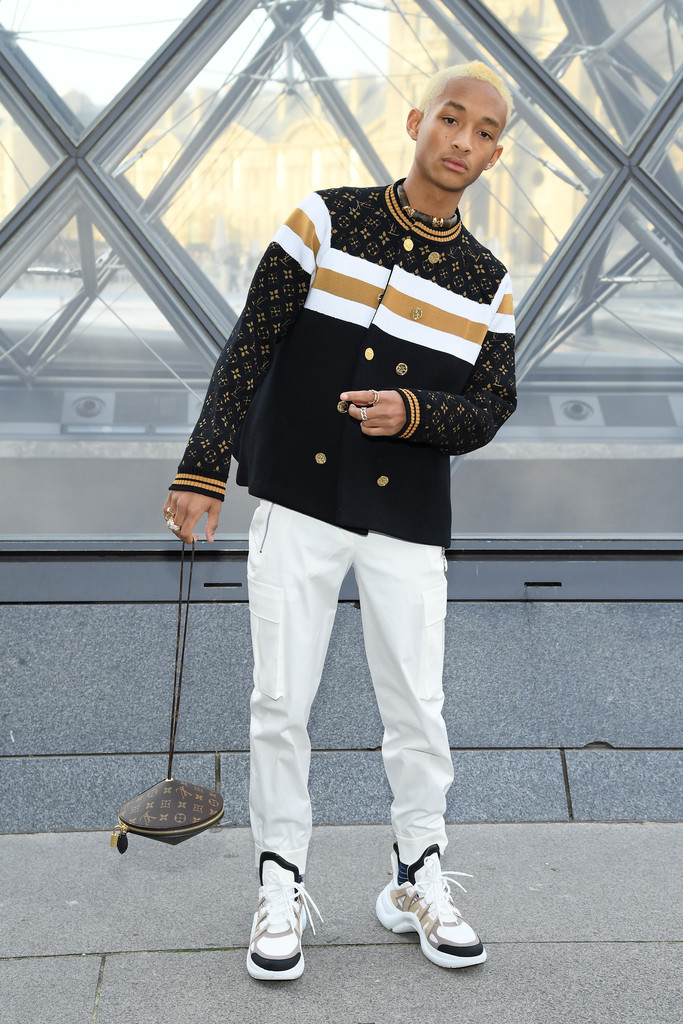 Photo: Getty Images