Nick Young and his son, Nick Young Jr., stopped by the world premiere of Captain Marvel this past Monday (March 4) night. The screening was held at the Dolby Theatre in Hollywood where Nick and his son smiled for photographers while they were in the spotlight.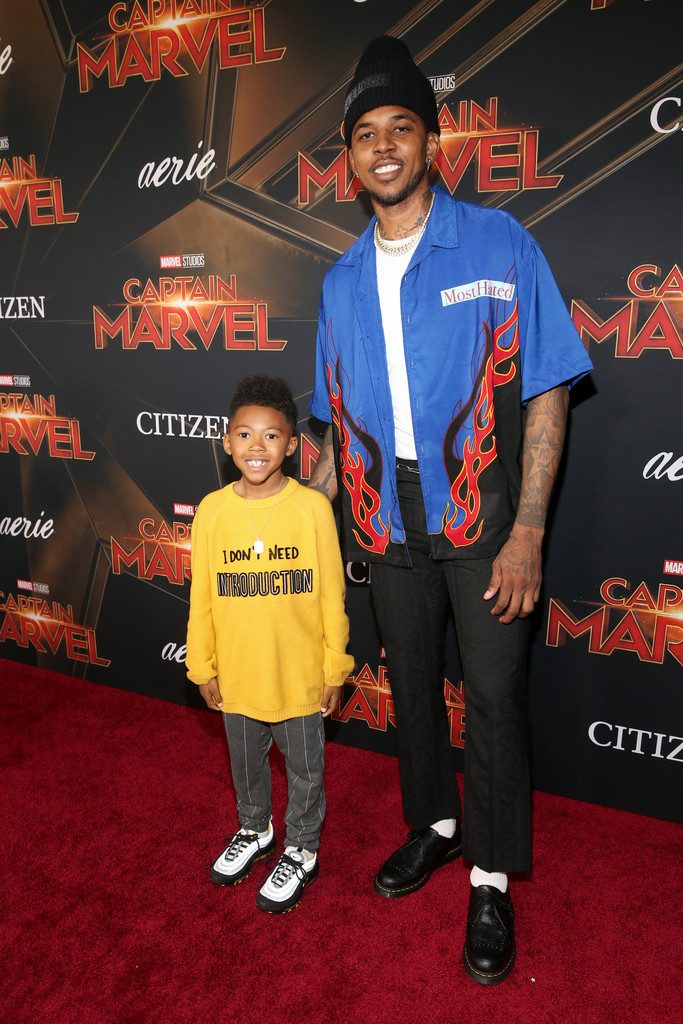 Captain Marvel takes viewers into a world where Earth is caught in the middle of a galactic war between two alien races. It is up to Carol Danvers, a.k.a. Captain Marvel, to use her extraordinary superpowers to keep everyone on Earth safe.
Nick Young certainly identifies with being the protector. The star athlete is the proud father of two kids – Navi and Nick Jr. – with his girlfriend, Keonna Green. Nick told the media that he was aiming to have one more child with Keonna during Monday night's premiere.
"One more," Nick said during an exclusive interview with Us Weekly. The celebrity father went on to tell the press about his experience as a parent. "Just being home and seeing them grow up," Nick Young said of fathering his son and daughter. The NBA player further doted on his son saying, "The other day, I saw him … buy a Valentine's gift for somebody. I thought that was the best thing."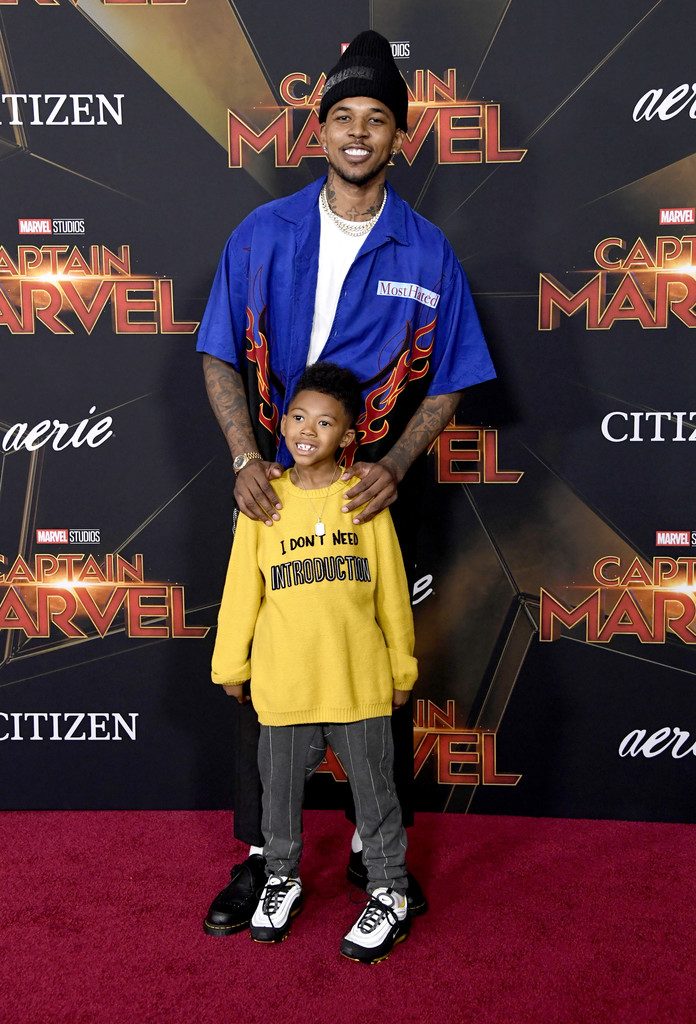 Nick Young and Keonna Green confirmed their expectancy of their daughter, Navi, in 2016 while Nick was still engaged to Iggy Azalea. Do you think that the couple will expand their family by another child this year? We will all have to just wait and see!
Photo: Getty Images