Ava Dash, Boogie Dash, Damon Dash and Damon's girlfriend, Raquel Horn, were at the premiere party celebrating the return of WE tv's shows Marriage Boot Camp: Hip Hop Edition and Growing Up Hip Hop (GUHH). The event took place at Nightingale in Los Angeles, California on January 10th.
Ava, Damon, and Boogie are back for the new season of GUHH. Last season, Damon with the help of his daughter Ava, staged an intervention for Boogie who has been struggling with alcohol addiction. Ava often finds herself in the middle of her father and brother, who continue to bump heads in Season 4 of the reality show.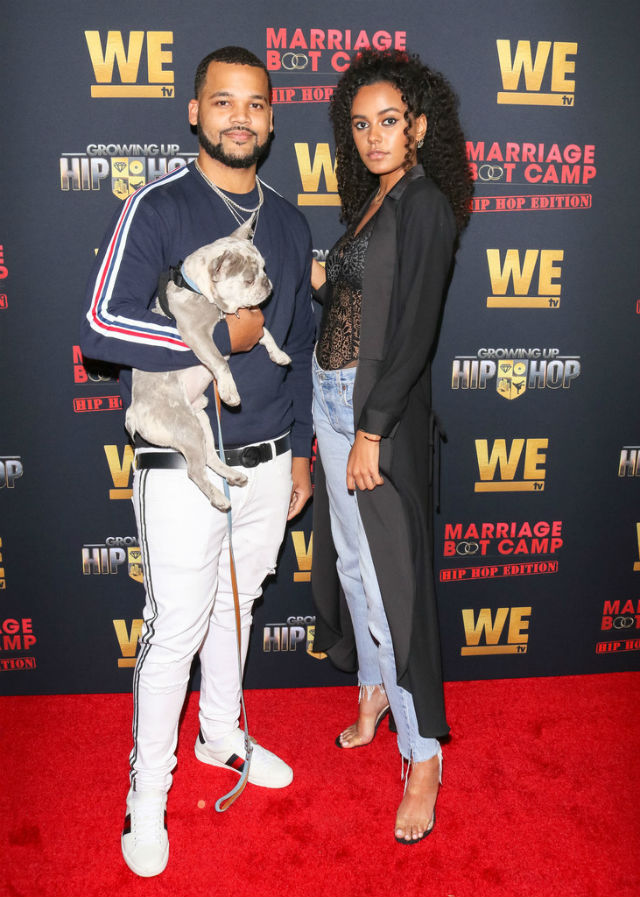 During a season 4 promo, Boogie revealed that he hasn't spoken to his dad since entering rehab. "Right now, I just feel like he's trying to expose me for something that I'm not. So I'm just not really appreciating that at all. I'm not talking to [him] at all just cuse he's trying to make me look bad."
Can Boogie get the help he needs? Catch GUHH Thursdays at 9/8C!