Former Love and Hip Hop: Atlanta star Joseline Hernandez has given her daughter, Bonnie Bella, a new hairstyle and fans are loving it. The celebrity mom shared a video clip of her little sitting through a braid installation session, and Bonnie Bella was all smiles through the whole endeavor.
The stylist definitely had a special knack for kids as she played with Bonnie Bella while braiding. "Ask Bella her secret cuz I'm grown and still can't sit so calmly as I'm getting my scalped peeled back," one social media fans said of little Bonnie Bella's calm demeanor during the session. Another of Joseline's followers wrote. "She's not even crying." Nope! Bonnie Bella is a trooper!
Joseline Hernandez's decision to give her daughter a braided hairstyle comes after fans nearly begged the celebrity mom to do more with Bonnie Bella's hair than simply put it in afro pumps. "Can you braid her hair," one concerned critic asked Joseline. "I know the puffballs are easier to do but she's beautiful and deserves to wear pretty braids."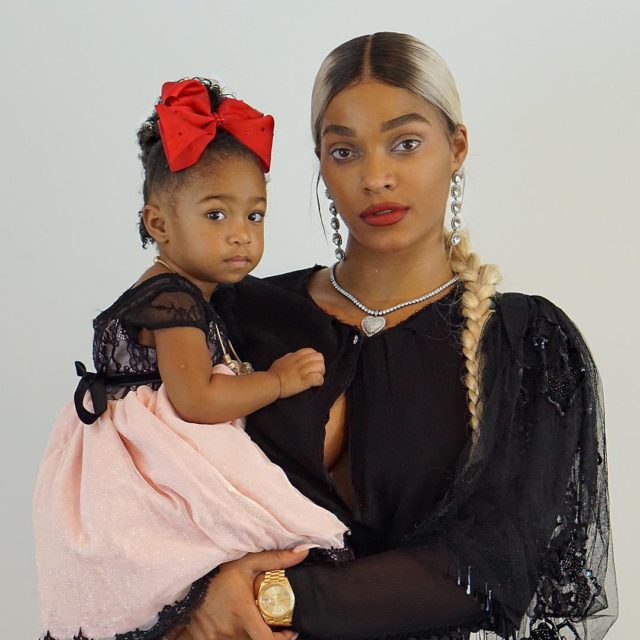 Bonnie Bella is beautiful in any hairstyle, but we are loving the new look. Does this mark the beginning of Joseline Hernandez trying out different hairstyles on her daughter? We'll have to keep watching to find out!