Congratulations to Denise Vasi who is expecting her second child with her husband, Anthony Handler. The celebrity mom shared a few maternity photos from her latest shoot this past weekend.
"Second trimester," Denise told her social media fans. Vasi explained why she decided to keep her second expectancy a secret for so long in a recent blog post.
"If I could have pulled a Kylie Jenner and kept this pregnancy a secret for nine months, I just might have," Denise shares. "When we found out we were expecting again I was flooded by a whole new slew of emotions. I couldn't believe we were about to be bestowed with another blessing."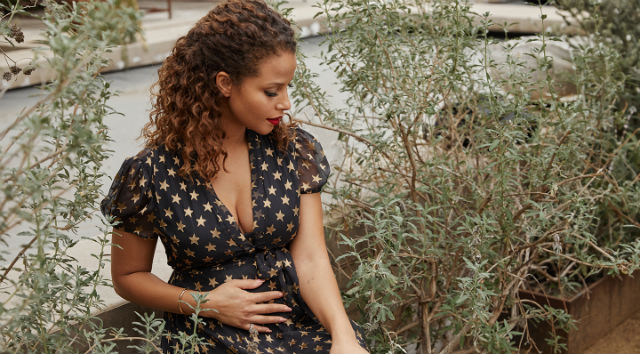 Although she was "tremendously grateful" for the family's expansion, Denise Vasi was also pretty nervous about the process. "I didn't feel more relaxed at all and I didn't know if that was just me being nervous and superstitious (qualities I admittedly have) or if it was a 'sign' that something might be wrong."
Even with a second meeting with her OB/GYN, Denise continued to feel a rush of anxiety regarding her second expectancy. "I needed to get a hold of those feelings before I could field questions like 'How many weeks are you?' 'Do you know if you're having a girl or a boy?' And 'Do you have names picked out?' On top of that, the energy from certain people around me didn't feel one hundred percent clean," the celebrity mom says of her decision to hide her second expectancy.
"Hiding this pregnancy got tricky fast," Vasi explains. "Once I hit three months my belly popped. I often needed to sit down due to a rush of nausea or run to the bathroom to vomit. There were dizzy spells and sweating spells. There were also many dinners, events, and holiday parties, and I found it more and more difficult to hide the fact that I was not drinking. Everyone would surely catch on to that!"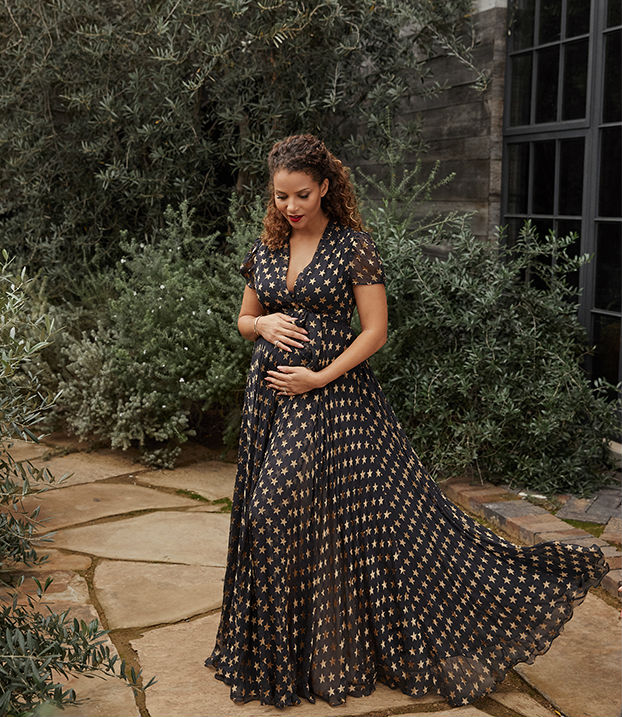 Thankfully for Denise Vasi, no one caught on. The celebrity mom also learned that she and her husband's unborn child was healthy. So where was all of the fear coming from?
"I realized that there was a certain amount of naïveté surrounding my first pregnancy that was now gone entirely," Vasi shares. "Over the last four years, since having my daughter, I've witnessed friends endure some seriously hard and devastating turn of events. From miscarriages to late terminations due to early detected health issues and even the loss of a baby, two months after being born."
Even the birthing experience of her first daughter opened Denise's eyes. "Going through my own pregnancy, delivering my baby girl safely at home and being marveled every day by the simplest things she does, gave me a real understanding of how fragile life is," the star mom writes. "Having a baby is indeed a miracle and I apparently was/am overwhelmed by the fact that our family would be so blessed twice."
You can expect Denise Vasi and Anthony Handler's second child to arrive just in time for summer. Stay tuned for more celebrity family news!