What better way to celebrate the premiere of your biopic than with your family? Bobby Brown did just that this past weekend in Atlanta.
The "My Prerogative" singer had his wife and kids by his side during The Bobby Brown Story screening at the Atlanta Contemporary Arts Center on Saturday (September 1). One picture of Bobby and his daughter, Bodhi, was especially cute as it showed the celebrity father holding his little one as she turned her attention towards the screen. Bodhi was focused on what was shown as she clasped her hands together while taking in the series.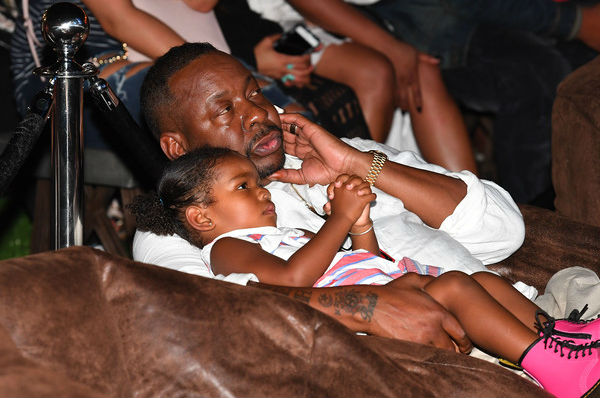 The Bobby Brown Story is a three-episode, two-night series that delves into the life that is Bobby Brown. Fans can see the R&B singer's career evolve from the younger years with New Edition to its present state of Bobby rocking the stage alone. Perhaps, the best thing about The Bobby Brown Story is that the celebrity gets to share his narrative instead of the story being told via someone else's interpretation.
Bobby delves into why he chose to open the series with the murder of his friend. "That began what I call [the things that] strengthen me," he explained. "Losing my grandmother, and my friend coming to my aid, to try to uplift me, [to] try to forget about the loss of my grandmother. And then for him to be killed that same day was just, like, piling on thick. It was piling on thick in my life. It taught me about loss really, really early in my life, and I had to learn how to cope."