What better way to end summer and jump into the new school year than with a block party? Tia Mowry joined other celebrities at the event sponsored by the Top and Bumble BFF on Saturday.
Little Cairo Hardrict was definitely a guest of honor as the little one shared the spotlight with her mom on the red carpet. Tia rocked cute casual wear that included a striped blouse with jeans and yellow open-toed heels. As for Cairo, the little one wore a purple tutu outfit with an off-white headband. "Just me and my little tot," Tia captioned underneath a picture of her and Cairo striking a pose.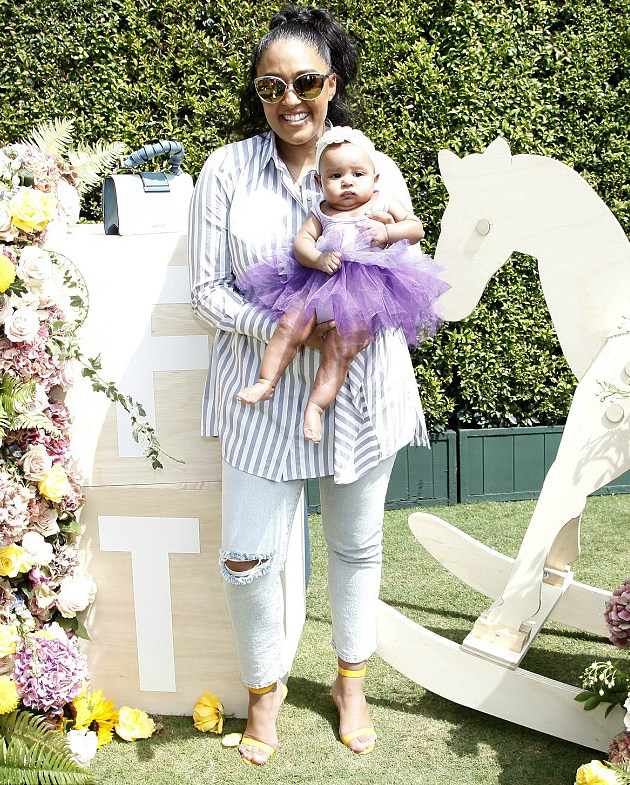 It has been a few months since Tia and her husband, Cory Hardrict, welcomed their daughter. Cairo Hardrict was born on May 5, 2018, and has been the joy of all members of the household ever since.
"I've really learned to cherish and embrace all of her milestones," Tia recently said of having a second child. "I don't think I'm going to have another baby, so this time around I'm learning to let the small things go," she explained. "I'm less uptight about things. I'm letting go and having fun, if that makes sense."
Cairo joined her older brother, Cree Hardrict, at home just weeks after her birth. Stay tuned for more celebrity kids news!