Larenz Tate and his wife, Tomasina, are expanding the family by one. The celebrity couple is expecting their fourth child together.
Kristina and Bill Bellamy stopped by the Tates' house this past weekend to help the couple celebrate the impending birth of their child. "Beauty and the Boys," Kristen gushed online after the visit. "How she does it nobody knows," Mrs. Bellamy continued. "With boy number 4 in the oven, it's never a dull moment with the Tates. Can't wait for our new little prince."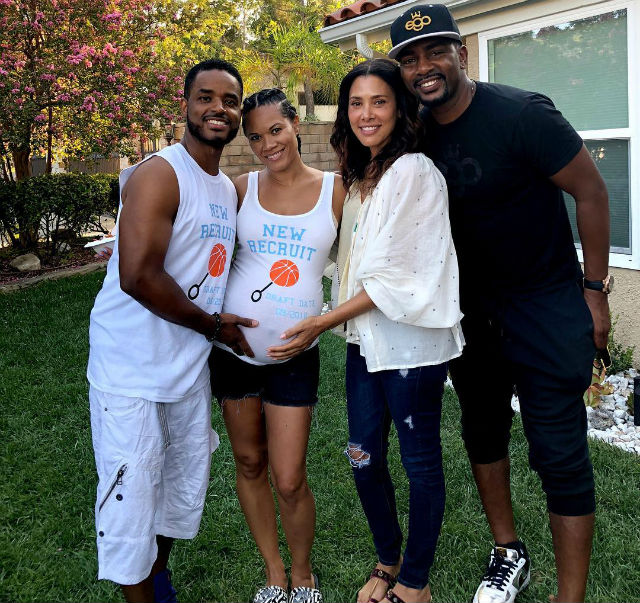 Some may remember Larenz Tate from his role in the 1993 coming-of-age film, Menace II Society. Tate joined Jada Pinkett-Smith, Tyrin Turner, and other young actors in telling the story of growing up in the streets of Watts. Menace II Society won an MTV Award for Movie of the Year in 1994 and has gone on to become a classic of the sort. Of course, Larenz Tate has more than one film under his belt. The actor's latest role in the hit series Power is earning him tons of notoriety for this generation of entertainment lovers.
Larenz Tate recently commented on his wife and the many ways that Tomasina makes him a better person. "She keeps me grounded," the actor told media. "There's nothing like waking up the woman you love with breakfast in bed. You gotta do it!"
Tomasina and Larenz Tate are expecting their fourth child to arrive in coming months. Stay tuned for more celebrity family news!