Khloe Kardashian is definitely making plans for her daughter True Thompson's christening. The Keeping Up With The Kardashians star recently told one of her Twitter fans that a dedication service for her baby girl is definitely in the works.
"Yes I do," Khloe exclaimed in response to the notion of having her daughter Christened. "I want to do it at Tristan's moms [sic] church," the celebrity mom tweeted. Khloe then proceeded to share video clips of True and Tristan bonding that simply made our hearts melt.
Khloe Kardashian has been on the move in more ways than one since True's arrival earlier this year. The reality star recently told her blog fans that she had lost more than 30 pounds since giving birth to her little one.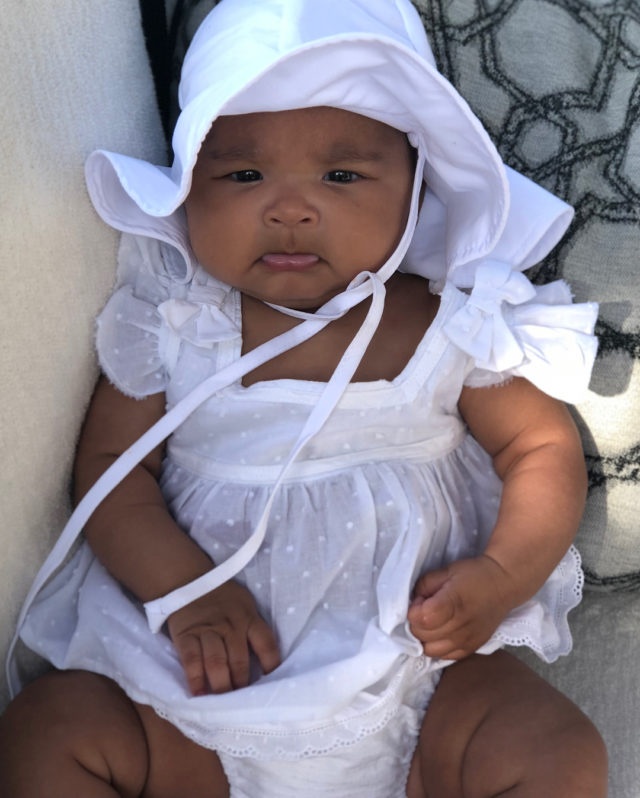 "After I had True, I didn't put any pressure on myself to lose the baby weight," Khloe shared with her readers. "I just wanted to get back to my regular routine from before I got pregnant, which was working out five to six times a week," she explained.
Khloe went on to tell her fans, "True turned 3 months old on July 12. I honestly didn't give myself a number that I wanted to lose by this time, especially since I wasn't able to work out for the first six weeks. But, since then, I've lost 33 pounds! I'm shocked that I lost that much weight that quickly." Simply amazing!
True is Khloe Kardashian and Tristan Thompson's only child together. Stay tuned for more celebrity kids news!