Holly Robinson Peete and her husband Rodney Peete Sr. held their 20th Annual DesignCare Gala event this past weekend.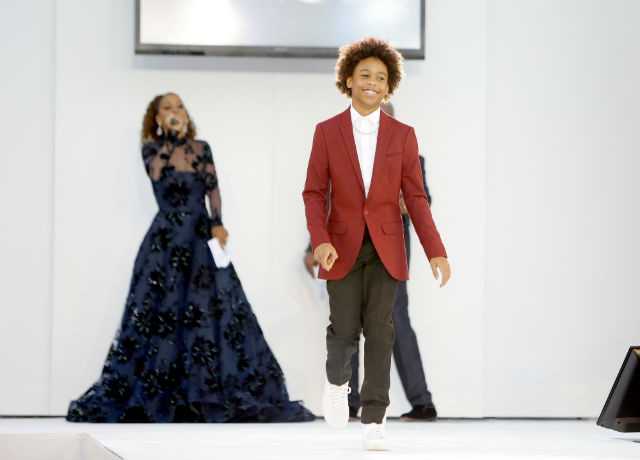 The 2018 DesignCare Gala took place on Saturday, July 14th and featured a special musical performance by legendary soul-funk band Morris Day and the Time, as well as a fashion show by designer Christian Siriano who displayed his beautiful pieces from the Spring/Summer 2018 collection. The gala honored Earvin "Magic" Johnson with the " AT&T HollyRod Humanitarian Award," and Reverend Jesse L. Jackson Sr. with the "Matthew T. Robinson Jr. Award of Courage."
Celebrity attendees included Earvin "Magic" Johnson, Reverend Jesse Jackson, Christian Siriano, Morris Day and the Time, Smokey Robinson, Sugar Ray Leonard, Laila Ali-Curtis, Jimmy Jam, Leah Remini, Ray Parker Jr., Lynn Swann, Chad L, among many others.Guests arrived at the private estate of Tamara and Eric Gustavson in Malibu, CA for cocktails and silent auction bidding, followed by a buffet dinner provided by Outback Steakhouse2. Guests were then invited to be seated in the stage/runway area for the beginning of the program.
The gala was intended to shed light on autism and Parkinson's disease. Both of these medical conditions are near the Peetes' hearts since Holly and Rodney's oldest son, RJ Peete, lives with autism. Holly's brother, Matt Robinson, battles the effects of Parkinson's disease on a daily basis.
"To help some of the more painful moments, I will take very brisk walks," Matt said during an episode of For Peete's Sake. "Stretching helps also; yoga is really good for it," he added. Matt went on to sing the praises of the health industry by saying, "Some of the medicines they have right now really makes you feel, sometimes, that you don't have the disease at all."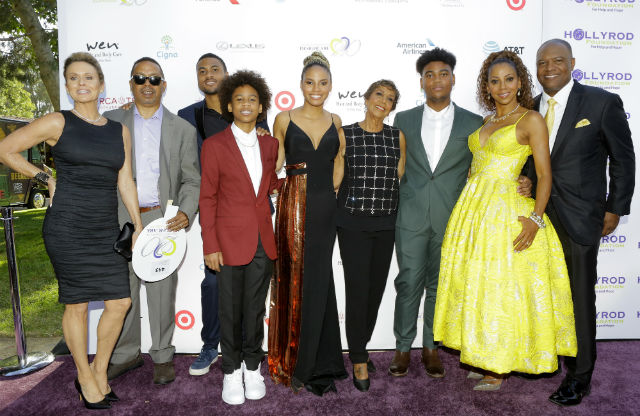 Still, even with advances in the medical field, Parkinson's disease remains a serious condition that can be debilitating. Autism has a similar effect of posing a threat to the individual's quality of life, which is why Holly Robinson Peete remains an advocate for those living with the disorder.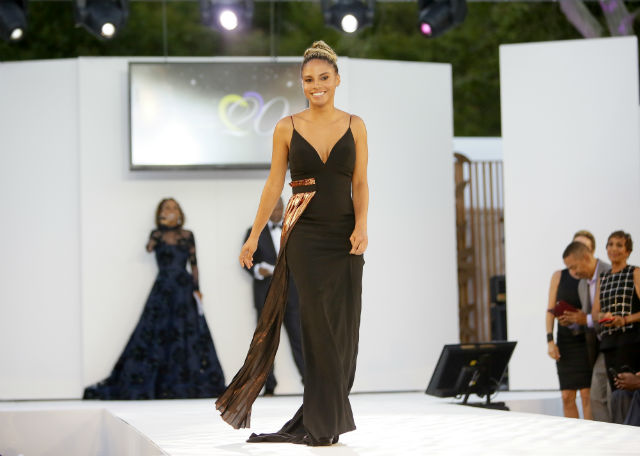 "Autism is in many cases a lifelong disorder and when children find themselves at the intersection of puberty and autism it can be an unforgiving combination," Holly said during a 2013 interview with Family Circle. "Many teens with autism struggle so often with new challenges like OCD, depression, regression, seizures, social ostracization and other issues," she explained. "Being a typical teenager isn't easy. When you have autism, it can be extra difficult. We need more public awareness about these hurdles as well as compassion towards these young people."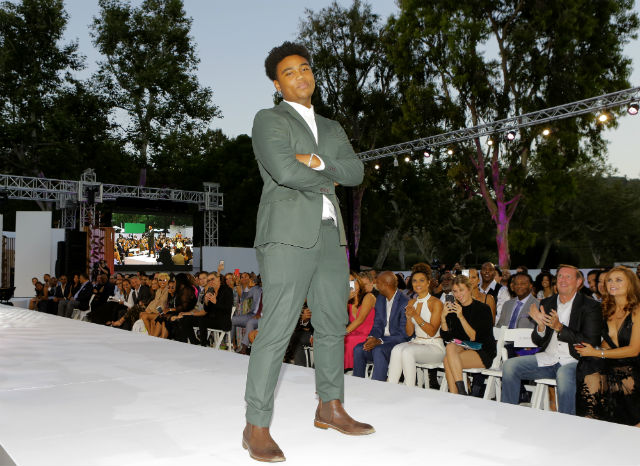 You can learn more about how the Peetes are spreading awareness about autism and Parkinson's disease at the HollyRod Foundation website.
If you would like to donate to HollyRod, please Click Here.
Photos: Courtesy of Getty Images For Holly Rod Foundation