Kevin Hart and the family were many who stopped by the Avengers: Infinity Wars world premiere in Los Angeles on Monday night. The big screening event was held in Hollywood and featured Kevin with his wife and kids on the red carpet.
Little Kenzo, the youngest member of the family, was not present at the premiere. Heaven and Hendrix, however, were all in and ready for a night of fun at the movies. The kids stood beside their dad and stepmom on the red carpet.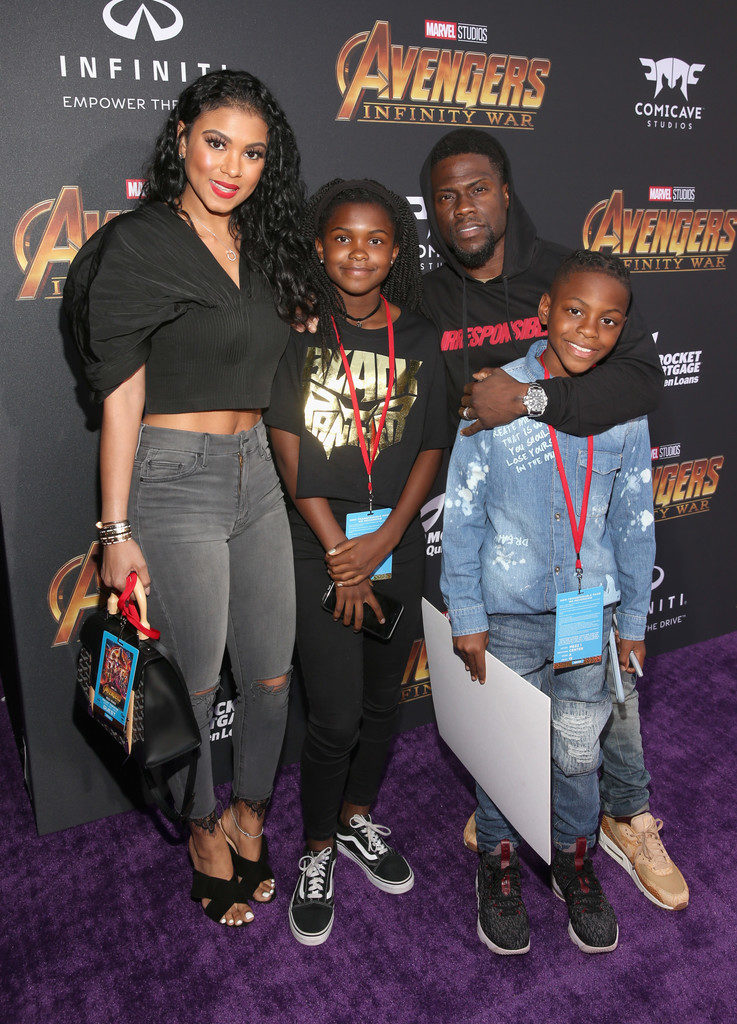 Avengers: Infinity War is a groundbreaking movie for more reasons than one. Not only is the film expected by some to be one of the biggest superhero movies of the year, but it is also quite monumental for Robert Downey Jr., a.k.a. Iron Man.
"I want to talk about the past, present, and future," Downey shared before the great unveiling of the film on Monday night. "The past for me was 30 years of dependency, depravity, and despair …. otherwise known as 'An Actor Prepares,'" he continued. "The present is this moment of glory for all of us. And the future…? That is always uncertain. But looking at these friends behind me, it seems like things might brighten up after all."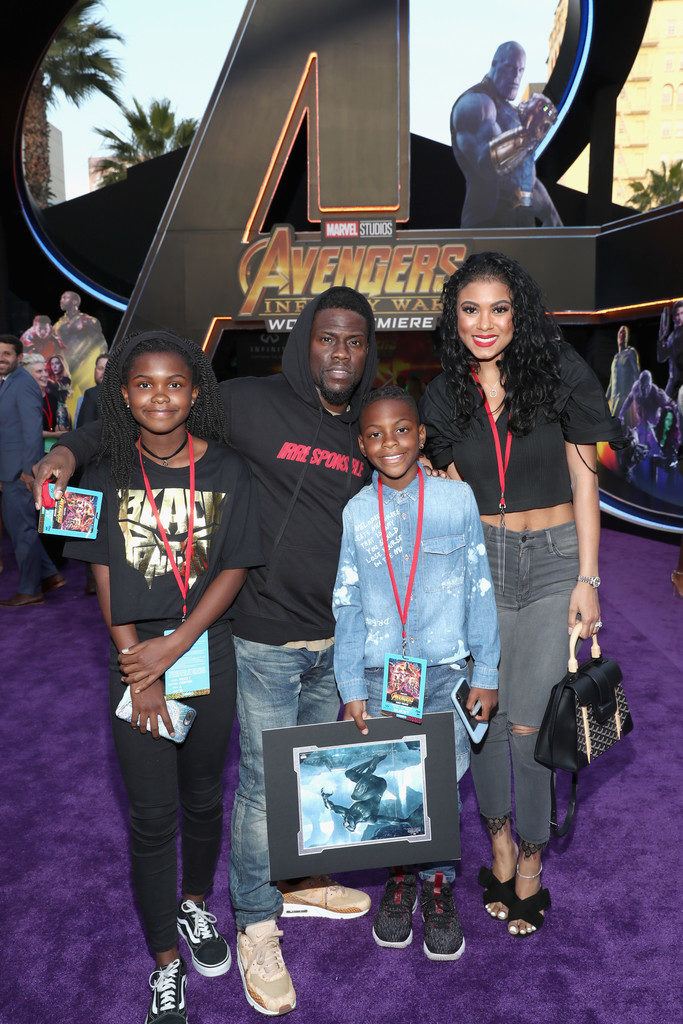 Marvel turned a page in the field of diversity earlier this year with its world debut of Black Panther. The film, set in Africa, remains one of the highest grossing films of the year and, quite possibly, century. Avengers: Infinity War continues the story of the Panther and others as some of Marvel's greatest heroes fight against the villain who seeks to destroy society.
You can catch Avengers: Infinity War in all of its glory when the film debuts on Friday, April 27, 2018. Catch the trailer for the highly-anticipated movie below!
Photo: Getty Images