Smile! Kylie Jenner and Stormi Scott are the happy duo. Kylie shared pictures and video clips of her with Stormi that delighted her social media fans to no end.
In one clip, Kylie and Stormi are taped while smiling. The infant's happiness sparks pleasure in her mom to the point of Kylie letting her pearly whites show. "I really love how she is as a mother," one fan wrote online. "I don't know her, but from what I see she looks like a good mother." Most definitely!
Kylie is a great mom despite the trolls who try to find every reason to discredit her parenting skills. It was just the other week that a few Twitter critics attempted to classify Kylie as a negligent mom because of the Keeping Up With The Kardashians star's decision to attend Coachella with her older sister, Kourtney Kardashian. Many scrutinizers willingly overlooked the fact that Kylie was at the festival with her child's father, which likely meant that little Stormi was receiving the best of care at home. Instead, the trolls accused Kylie of caring more about a concert than her daughter. "Kylie at Coachella like she doesn't have a whole a*s baby to feed," one bold commenter tweeted.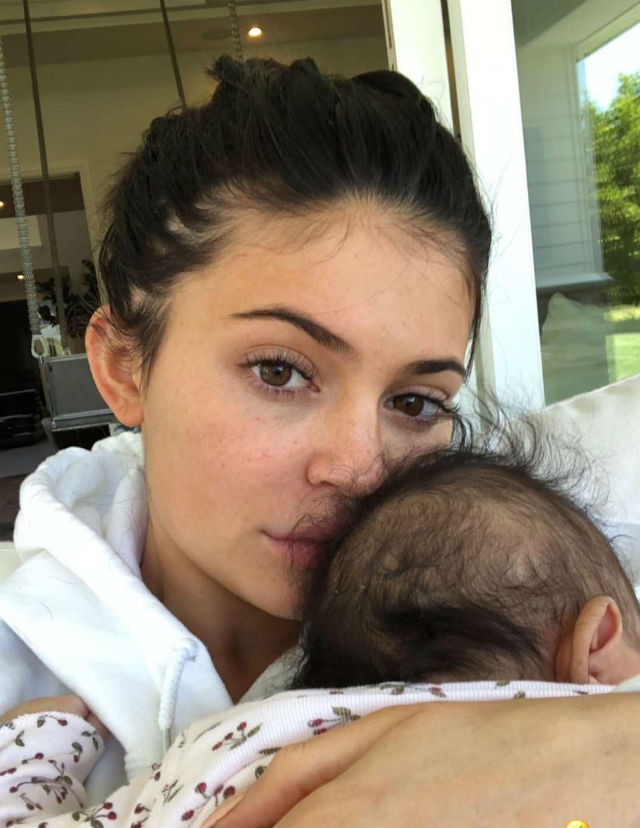 Regardless of how others may feel, Kylie has characterized herself as a "cool mom" and continues to find the balance between personal pleasure and parenting duties. Stormi Scott is the celebrity mom's first child.