Jada Pinkett-Smith, Willow Smith, and Adrienne Banfield-Jones are back and ready for more rawness than ever. The celebrity trio is returning to social media with their Red Table Talk series, which was a bit of a hit on YouTube several years ago.
"Red Table Talk is about raw truth, love, and deep passion," Jada tells PEOPLE. "My mother is old school, Willow is new school, and I find myself right in the middle. I've done a lot of sharing and growing on Facebook. Being able to engage with the Facebook Watch community in such a deeply personal way is amazing, and I'm excited to be part of something new."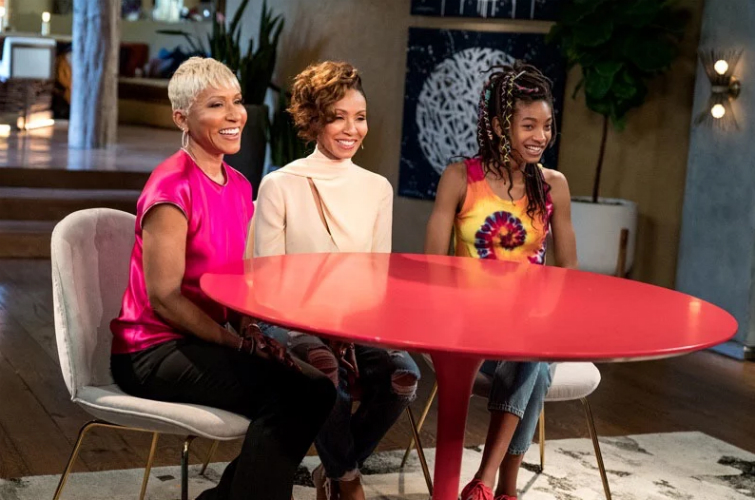 Willow also weighs into the Facebook series saying, "As a 17-year-old, it's important for me to be able to talk openly about what's going on in my life…there have been too many times I have felt alone. I feel like the only real valuable thing in life is sharing what we've gone through. Conversation, storytelling, pain, pleasure, joy, happiness and communicating that to each other is all that life really is. And for real, we put it #AllOnTheTable."
Fans saw Willow, Jada, and Adrienne put everything on the table about five years ago when Red Table Talk premiered on YouTube. We didn't hear much about the series after a few episodes and, thus, figured that the three ladies were quite busy with life.
It seems that Adrienne, Willow, and Jada are ready to return to the table for discussions about life, love, happiness, and everything else. Be on the lookout for Red Table Talk on Facebook!
Photo: Sadao Turner / Red Table Talk