Khloe Thompson is impacting the world for the better. This 11-year-old is the founder of the nonprofit, Khloe Kares, which works to restore confidence in the impoverished. Khloe's latest efforts were alongside the Department of Recreation earlier this week, and it was called "Cuts In The Park" in honor of the haircuts and facials given for free at Saint Julian Park in the Skid Row district of downtown Los Angeles.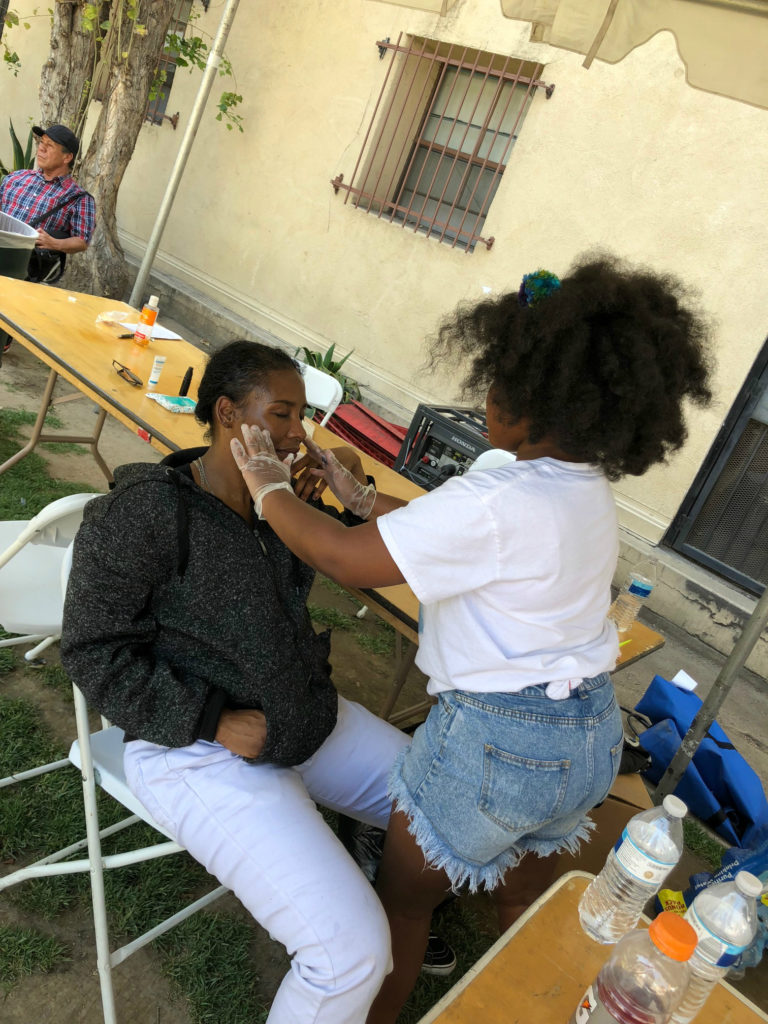 Khloe rolled up her sleeves and did a few haircuts and facials herself. One interaction the youngster had with a customer was especially touching. Khloe was giving a young man the VIP experience as he lavished in pampering for a day. Things were so good that the customer closed his eyes and trusted Khloe to edge him up well. You have to see the interaction yourself to truly appreciate what we are saying. Priceless!
Khloe Kares is a foundation that is all about people and helping them understand how much value they hold in society. "I want to inspire other kids to be great and to make their mark on this earth," Khloe says on her charity's website. "[My vision is] "to make the world a better place, by showing ALL of my neighbors that they are loved and cared for, no matter what their situation is."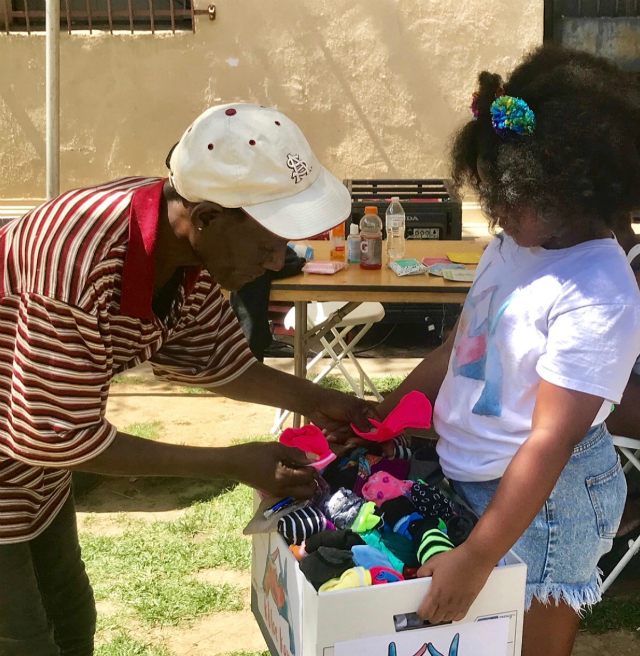 You can learn more about Khloe Kares here! Follow this amazing 11-year-old on Instagram @khloekares.