Precious times with baby Alexis Olympia are here. Serena Williams shared snippets from her and her 5-week-old daughter's day at home that are simply melting our hearts.
Baby Alexis is resting on her mom's shoulder in both candids. One shot even shows Serena giving her daughter a tender kiss. Too. Much. Cuteness!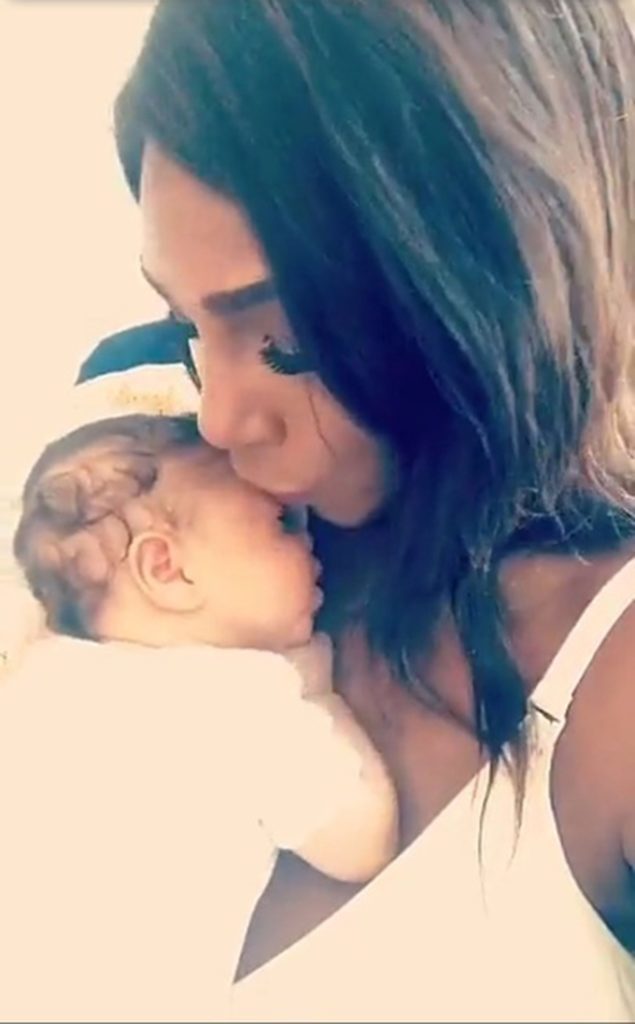 There is much to celebrate as Serena Williams' return to tennis is set for January 2018. The star player is said to be preparing to defend her Australian Open championship title, which she won while pregnant with baby Alexis at the top of this year.
"That's the goal," Serena's coach, Patrick Mouratoglou, told Sports Illustrated in August. "I don't really have a doubt on the fact that she's going to work twice as hard to come back," he explained. "I believe 100 percent in her returning to her best level. There's no guarantee in sports but that an outstanding challenge for her. She nearly owns all the records so she needs new challenges. It's great."
Serena affirmed her eagerness to return to the court in competition during her TED 2017 interview with Gayle King this past April. "I definitely plan on coming back," she said. I'm not done yet. If [Venus is] still playing, I know I can play. This is just a new part of my life. My baby's going to be in the stands and hopefully cheering for me." Sounds exciting!
Alexis Olympia is Serena Williams and fiance Alexis Ohanian's only child. She was born on September 1, 2017.