Yara Shahidi, has been a vocal leader in spreading #girlpower. Whether it is through #blackgirlmagic or supporting STEM education for young, Shahidi has been an advocate pushing through the battle of the sexes.
Teaming up with Glamour Magazine for a back-to-school rally, in support of their philontrhopic venture, The Girl Project, Shahidi and a host of other famous female faces gave some hundreds of New York City school girls and International Day of the Girl to remember.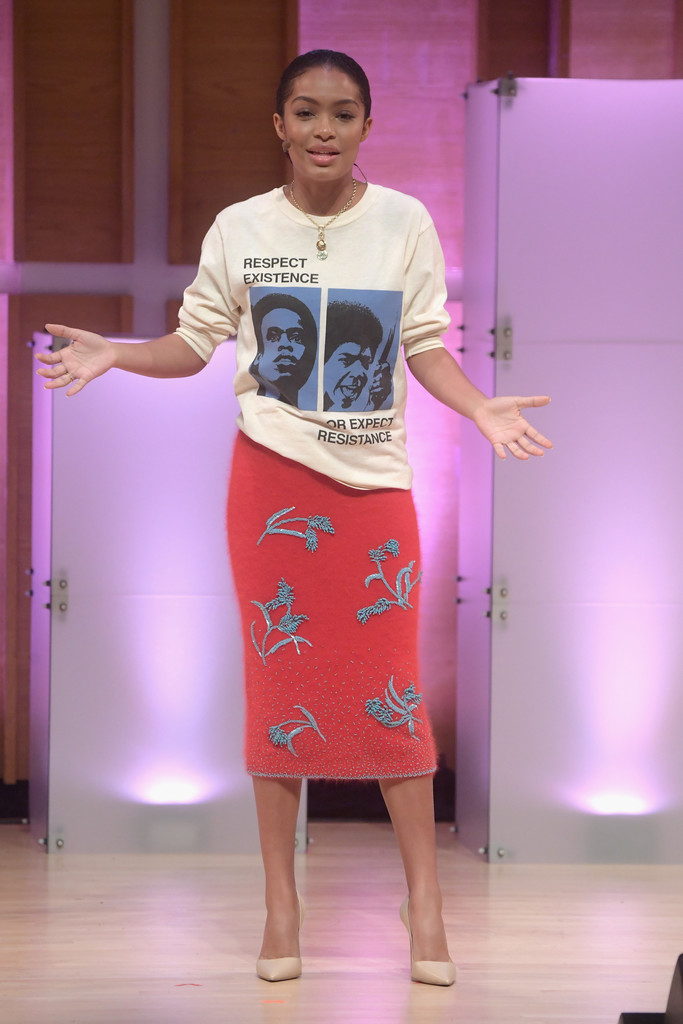 Among other attendees for the "Power of an Educated Girl" pep rally were Cory Booker, Ashley Graham, Cleo Wade, and Herieth Paul. The ladies spoke to the girls about everything from education, to activism, to what it means to be a girl today. In addition to real talk sessions, the girls were treated to live performance geared towards inspiration.