North West is making her family rounds. The celebrity kid was recently photographed while spending a day with her aunt Khloe Kardashian and Tristan Thompson.
North was all smiles while standing in between her auntie and Khloe's boyfriend. Tristan planted a kiss on North's cheek in the Snapchat shot. The 4-year-old snuggled up close to her aunt Khloe in the picture. Another shot was of little North and Tristan hanging out. Both she and he smiled for the camera.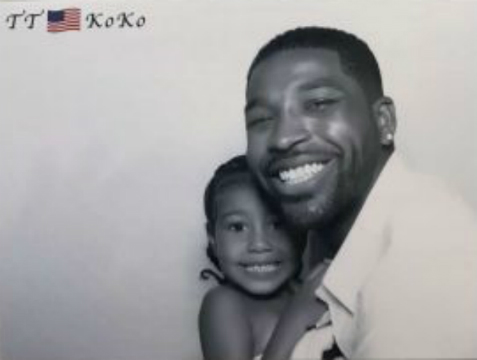 Khloe Kardashian and Tristan Thomas have been dating for the past few months with some family friends saying the relationship is quite serious. "She flies to see him almost every week," one source told Us Weekly last month. "Things are going really well. The relationship is very serious."
Khloe has expressed her desire to have a family on several occasions. "I would love to have a family," she revealed during a recent interview with ES Magazine. "He [already] is a father, and I now for a fact that he would be an impeccable father," she added.
"I definitely want to be a mom," Khloe explained. "But I don't put the pressure on it. It's not like, 'the clock is ticking.' I feel in my soul it will happen."
Will it happen with Tristan Thomas? Fans will just have to wait and see. For now, Khloe Kardashian is enjoying her life as an aunt.