Zoe Saldana is a proud working mom. The actress recently shared a candid of her with her son, Zen, behind the scenes of a gig.
"You do what you have to do to be there," Zoe told her fans. Several Instagram followers gave their support of Saldana's work ethic and dedication to parenting. One fan even offered babysitting services just to help out. "If you need a NANNY DUDE. I'm here for you," the follower wrote. "Multitasking at its best," another fan commented.
It was just a few weeks ago that Zoe delved into her life as a working mother during an interview with C Magazine. "My career and the kids really all happened together at the same time," she explained. "You can't expect your career to be super high all the time, and you can't say no when opportunities like [Guardians of the Galaxy] come along. But I find myself really looking forward to downtime."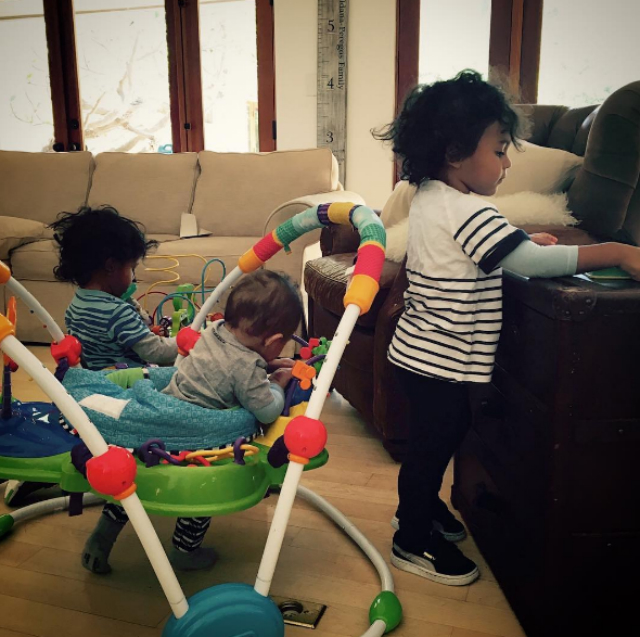 Zoe also told C that she has a village who helps her raise the kids. "I have a lot of great people helping me raise my children, and also a partner in life," the celebrity mom shared.
"I thought that mothers were the ones who really felt the separation from their kids," Saldana continued. "But I've seen the pain in a father's eyes when they've been away," the celebrity said of her husband and sons' father, Marc Perego. "It is universal for parents, not just for women."
Zoe Saldana and Marc Perego have three kids. Zen is the couple's youngest child."