Looking good! Serena Williams recently shared pictures of her relaxing on her yacht while hanging out in Florida. The star athlete cradled her bump while taking fabulous candids.
"Queen," one fan wrote. "U look beautiful," another follower shared.
It was just a few days ago that Serena shared throwback footage of her warming up before a tennis match in Rome. "This week is the one of my fav tournaments in Rome," the tennis star shared. "Obivs I am not there but check out my pre Rome warmup a couple years ago. It's one of my favs." Many fans were shocked by Serena's flexibility in the clip. "She's a beast," one follower wrote. "This woman is so amazing."
Many are still astonished that Serena was pregnant during the Australian Open in January. The tennis star delivered a smash hit performance in which she beat out her sister, Venus Williams, and others for the tournament win.
"I just think I was really just calm," Serena said after the competition. "Something about not being top dog gives me … something to strive for. Not that I didn't have that motivation before, but it just makes me even hungrier."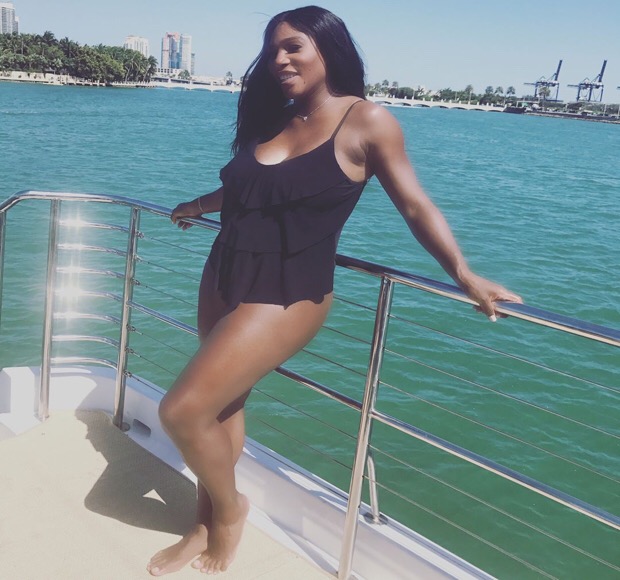 Serena Williams and her fiance, Alexis Ohanian, are expecting their child to arrive later this year. The little one will be the couple's first child.