The Humes are already the proud parents of a daughter named Alaia-Mai. "She's my baby," Rochelle gushed during an interview with The Sun last year. "Alaia thinks that she's a stunt woman, so we've had a few episodes. The next day she fell off her scooter and hurt her elbow. There's no more watching her crawl and play with her toys anymore – it's all full throttle!"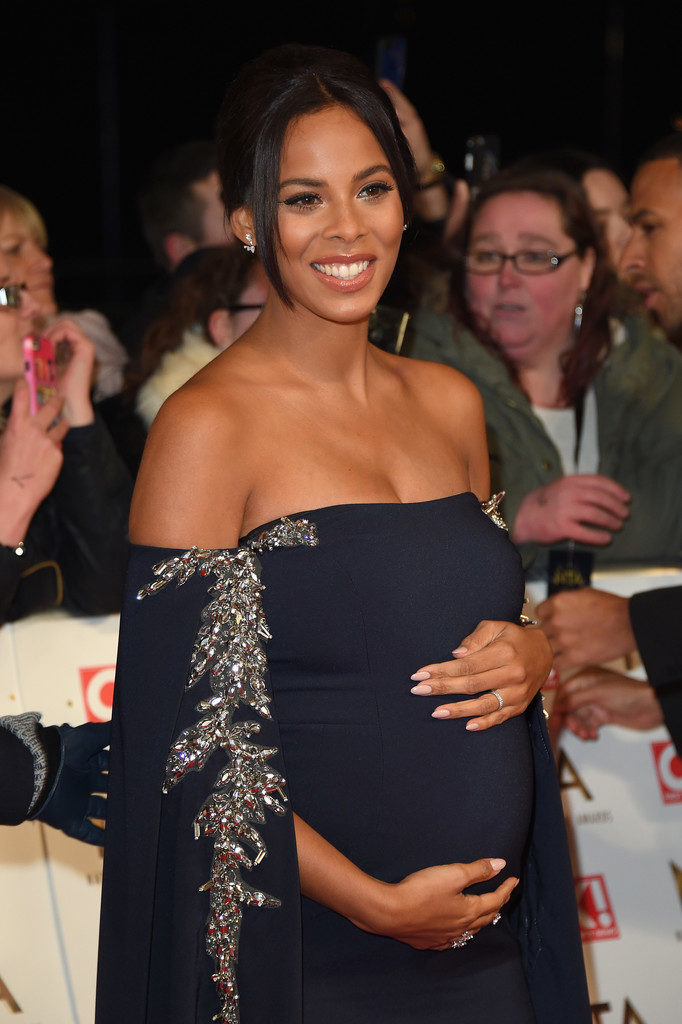 Alaia-Mai's daring character makes mom nervous. "If I could wrap her up in cotton wool, leave her inside all day and only let her eat soup – so she can't choke – then I think I would," Rochelle said of her tendency to be overprotective. "Sadly that's not life, though," she exclaimed.
Marvin and Rochelle Humes are expecting their second child to arrive in coming weeks.
Photo: Getty Images