Let the good times roll! Kim Kardashian-West recently shared pictures of her and her son, Saint, having a blast in Costa Rica.
One photo is of Kim showing Saint the ropes. The mother and son hold on to what looks like a waterproof electronic device. Saint looks at the tool while mom provides support to her son.
Motherhood has changed Kim Kardashian's world. "It definitely empowers you," the star told Vancouver Sun last year. "It definitely made me feel like I wanted to dress sexier," she added. "I know that sounds backward, but I just felt so empowered after gaining so much weight [during pregnancy] and then losing all the weight, I was inspired."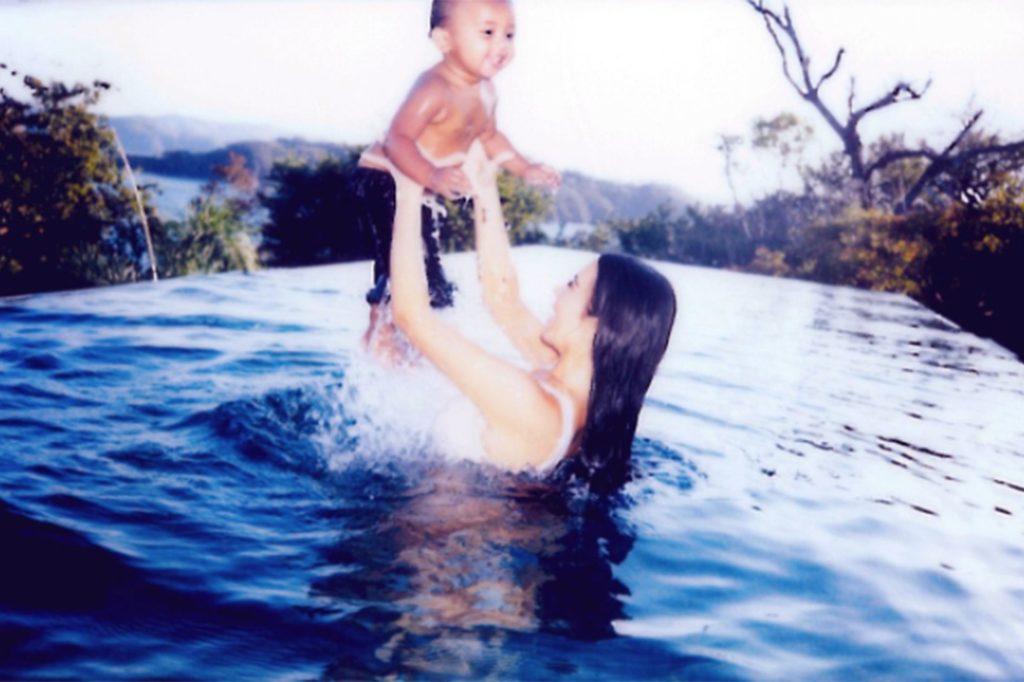 Saint has definitely served as an inspiration to his mom. "He said Dada today, three times," the reality star exclaimed during a red carpet interview at the MGM Grand nightclub Hakkasan last year. "And I was like, 'Wait what?' Kanye was so excited, he was like, 'I told him to say that.' And I was like, just I really wanted him to say 'Mama' first."
Saint is Kim Kardashian and Kanye West's youngest child. He celebrated his first birthday last December. Kim and Kanye also have a daughter named North who turns 4-years-old in June.
Photo: Kim Kardashian