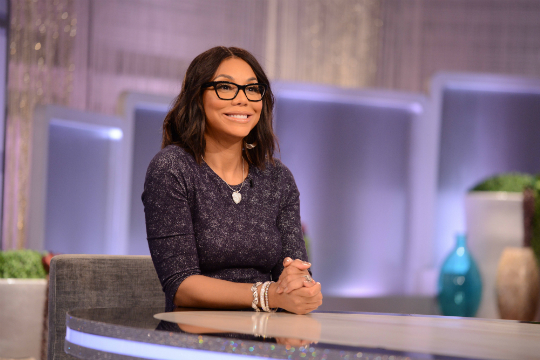 The road to motherhood hasn't been easy for Tamar Braxton. The mother of one tells 'The Real' fans on Monday's episode of the television show that she battled with fertility issues en route to parenthood.  During a discussion with author Dr. Nikki Goldstein on the benefits of freezing eggs, co-host Tamar Braxton recounts her fertility journey and the toll it took on her body.
On why she chose to freeze her eggs, Tamar says, "I did this because,um… First of all, I was afraid that my kids would come out looking like Olivia because I was older. And so… no, really, and then my husband got sick and I just wanted to make sure, you know, that we were…we had that security behind us. And then, you know, once I did it, yes, I gained a whole bunch of weight. I didn't know where it came from. That freaked me out, right? And then I couldn't inject myself, I had to have somebody inject me. I couldn't do that."
See what else Tamar has to say about her fertility issues is the clip below! Check your local listings and tune in to 'The Real' everyday.
Photo: Erica Parise/Warner Bros. Television