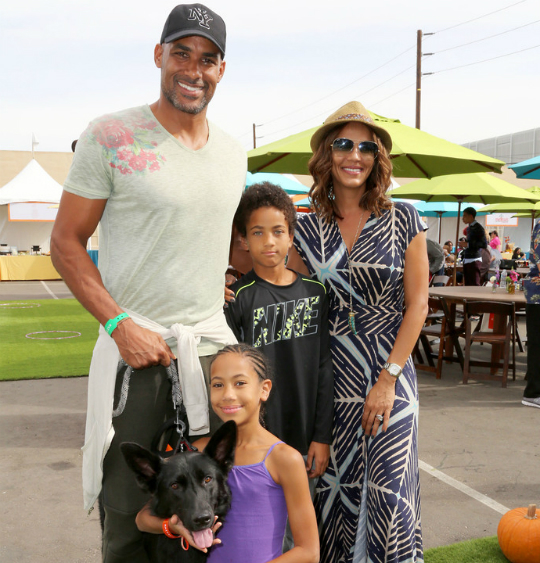 Boris, Nicole and the kids were among numerous celebrity families who came out and supported the Elizabeth Glaser Pediatric AIDS Foundation at their 26th Annual 'A Time for Heroes' family festival this past weekend. The talk show hosts and their children brought their dog along for the outdoor celebration.
This year's family festival was held at Smashbox studios in Culver City and shed light on the efforts that the charity has given towards HIV/AIDS prevention. The Elizabeth Glaser foundation contributes thousands to research institutions searching for a cure for the virus every year, and has been spreading awareness about HIV/AIDS since its inception in 1988.
The Kodjoes certainly understand what it means to have a family member battling with an illness as Sophie, Boris and Nicole's daughter, was diagnosed with Spina Bifida in 2005. Boris and Nicole have dedicated much time and energy to parents of children with the illness since then through their nonprofit organization, Sophie's Voice. "We have just been working towards increasing awareness and prevention and improving the quality of life of children who already have Spina bifida like Sophie," said Nicole in 2013. The actress was engaged in international work that supported families overseas at the time.
Nicole and Boris Kodjoe have two kids, Sophie and Nicolas, together. Learn more about the Elizabeth Glaser Pediatric AIDS Foundation here.
Photo: Getty Images